SAVE to Pay Dividends on May 31, 2023: Key Dates and Details
AI Robots: Trading in Every Style
Spirit Airlines (SAVE) has announced its upcoming dividend payment scheduled for May 31, 2023. Shareholders of record as of May 31, 2023, will be eligible to receive a quarterly dividend of $0.1 per share. However, investors should take note of the ex-dividend date, which is May 23, 2023.
The ex-dividend date is an important factor to consider for investors who are interested in receiving the dividend payment. It is typically set a few business days before the record date. In the case of Spirit Airlines, if an investor purchases the stock on or after the ex-dividend date, they will not be entitled to the upcoming dividend payment. Instead, the dividend amount will be retained by the seller.
On the other hand, investors who purchase Spirit Airlines stock prior to the ex-dividend date will be eligible to receive the dividend. Therefore, to ensure eligibility for the dividend, potential investors should consider completing their purchase before May 23, 2023.
It is worth mentioning that the most recent dividend payment by Spirit Airlines occurred on April 28, 2023, and amounted to $0.1 per share. Dividend payments can be an attractive aspect for investors seeking regular income from their investments, especially when a company like Spirit Airlines has a history of consistently paying dividends.
Dividend payments can provide a source of passive income for investors and are often viewed as a sign of financial stability and confidence by the company. However, it's important for investors to conduct thorough research and consider various factors beyond dividend payments when making investment decisions, including the company's financial health, growth prospects, and overall market conditions.
SAVE sees MACD Histogram crosses below signal line
SAVE saw its Moving Average Convergence Divergence Histogram (MACD) turn negative on September 19, 2023. This is a bearish signal that suggests the stock could decline going forward. Tickeron's A.I.dvisor looked at 41 instances where the indicator turned negative. In of the 41 cases the stock moved lower in the days that followed. This puts the odds of a downward move at .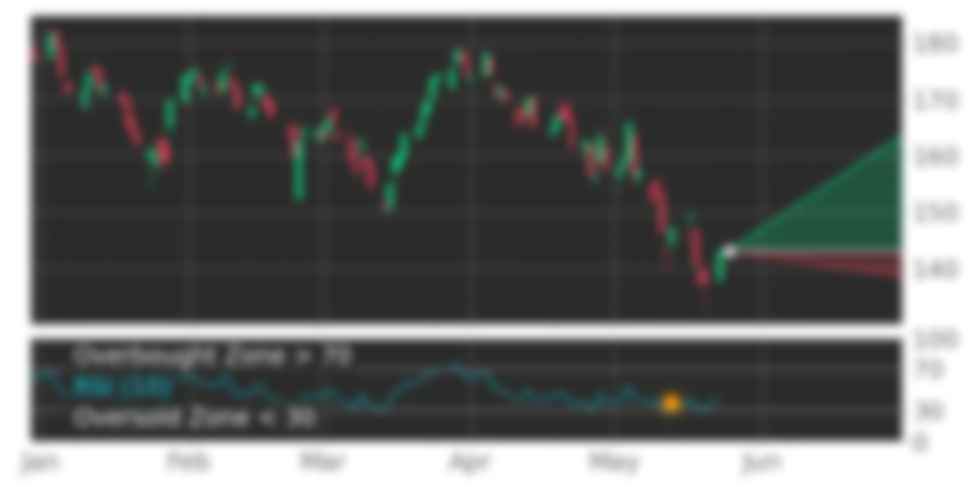 Technical Analysis (Indicators)
Bearish Trend Analysis
SAVE moved below its 50-day moving average on September 13, 2023 date and that indicates a change from an upward trend to a downward trend.
Following a 3-day decline, the stock is projected to fall further. Considering past instances where SAVE declined for three days, the price rose further in of 62 cases within the following month. The odds of a continued downward trend are .
The Aroon Indicator for SAVE entered a downward trend on September 06, 2023. This could indicate a strong downward move is ahead for the stock. Traders may want to consider selling the stock or buying put options.
Bullish Trend Analysis
The Stochastic Oscillator suggests the stock price trend may be in a reversal from a downward trend to an upward trend. of 59 cases where SAVE's Stochastic Oscillator exited the oversold zone resulted in an increase in price. Tickeron's analysis proposes that the odds of a continued upward trend are .
The Momentum Indicator moved above the 0 level on September 21, 2023. You may want to consider a long position or call options on SAVE as a result. In of 91 past instances where the momentum indicator moved above 0, the stock continued to climb. The odds of a continued upward trend are .
Following a 3-day Advance, the price is estimated to grow further. Considering data from situations where SAVE advanced for three days, in of 251 cases, the price rose further within the following month. The odds of a continued upward trend are .
SAVE may jump back above the lower band and head toward the middle band. Traders may consider buying the stock or exploring call options.
Fundamental Analysis (Ratings)
The Tickeron PE Growth Rating for this company is (best 1 - 100 worst), pointing to outstanding earnings growth. The PE Growth rating is based on a comparative analysis of stock PE ratio increase over the last 12 months compared against S&P 500 index constituents.
The Tickeron Price Growth Rating for this company is (best 1 - 100 worst), indicating steady price growth. SAVE's price grows at a higher rate over the last 12 months as compared to S&P 500 index constituents.
The Tickeron Valuation Rating of (best 1 - 100 worst) indicates that the company is slightly overvalued in the industry. This rating compares market capitalization estimated by our proprietary formula with the current market capitalization. This rating is based on the following metrics, as compared to industry averages: P/B Ratio (1.202) is normal, around the industry mean (103.665). SAVE has a moderately low P/E Ratio (0.000) as compared to the industry average of (15.385). Projected Growth (PEG Ratio) (0.000) is also within normal values, averaging (0.412). Dividend Yield (0.000) settles around the average of (0.041) among similar stocks. P/S Ratio (0.320) is also within normal values, averaging (0.962).
The Tickeron SMR rating for this company is (best 1 - 100 worst), indicating weak sales and an unprofitable business model. SMR (Sales, Margin, Return on Equity) rating is based on comparative analysis of weighted Sales, Income Margin and Return on Equity values compared against S&P 500 index constituents. The weighted SMR value is a proprietary formula developed by Tickeron and represents an overall profitability measure for a stock.
The Tickeron Profit vs. Risk Rating rating for this company is (best 1 - 100 worst), indicating that the returns do not compensate for the risks. SAVE's unstable profits reported over time resulted in significant Drawdowns within these last five years. A stable profit reduces stock drawdown and volatility. The average Profit vs. Risk Rating rating for the industry is 92, placing this stock worse than average.
Notable companies
The most notable companies in this group are Delta Air Lines (NYSE:DAL), Southwest Airlines Co (NYSE:LUV), United Airlines Holdings (NASDAQ:UAL), American Airlines Group (NASDAQ:AAL), JetBlue Airways Corp (NASDAQ:JBLU).
Industry description
Airlines industry comprises passenger air transportation, including scheduled and non-scheduled routes. This can include charter airlines, as well as regular commuter ones. Discount pricing and the rise of low-cost carriers over recent decades have expanded the industry by making its services accessible to a much larger global population, compared to the older days when airline travel was a relative luxury for many people in the world. Delta Air Lines Inc., Southwest Airlines Co and United Continental Holdings, Inc. are some of the airlines with the largest stock market capitalizations in the U.S.
Market Cap
The average market capitalization across the Airlines Industry is 6.33B. The market cap for tickers in the group ranges from 9.36K to 24.24B. DAL holds the highest valuation in this group at 24.24B. The lowest valued company is KLMR at 9.36K.
High and low price notable news
The average weekly price growth across all stocks in the Airlines Industry was -2%. For the same Industry, the average monthly price growth was 9%, and the average quarterly price growth was 11%. RYAOF experienced the highest price growth at 36%, while MESA experienced the biggest fall at -21%.
Volume
The average weekly volume growth across all stocks in the Airlines Industry was -49%. For the same stocks of the Industry, the average monthly volume growth was 12% and the average quarterly volume growth was -1%
Fundamental Analysis Ratings
The average fundamental analysis ratings, where 1 is best and 100 is worst, are as follows
Valuation Rating: 57
P/E Growth Rating: 64
Price Growth Rating: 61
SMR Rating: 68
Profit Risk Rating: 91
Seasonality Score: -8 (-100 ... +100)