Short-term trend channel forms on Hong Kong ETF
The Hong Kong market has been trending higher since the end of October. Over the last few months, a trend channel has formed on the chart of the iShares MSCI Hong Kong ETF (NYSE: EWH) with a more defined cyclical pattern to it. The lows from early March and late March connect to form the lower rail while the highs from February and April connect to form the upper rail. The ETF has drifted lower from that high earlier in April and the fund is now hitting that lower rail.
We see that the daily stochastic readings reached oversold territory in the last few days and this is the first time they have been oversold since late October. The indicators made a bullish crossover on April 25 which is a possible bullish sign for the EWH.
In addition to the chart, the Tickeron AI Trend Prediction tool generated a bullish signal on the EWH on April 24. That signal showed a confidence level of 86% and it calls for a gain of at least 4% within the next month. Previous predictions on the EWH have been successful 76% of the time.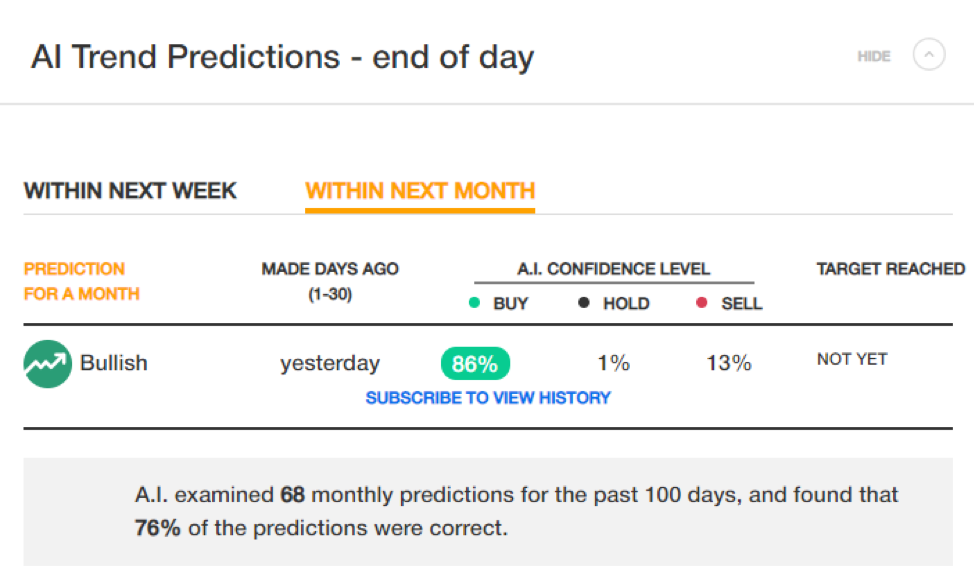 What is really interesting about the EWH is that it didn't dip near as much in December as other global indices and ETFs. From October 29 when the EWH hit its low close through December 24, the EWH gained 5.09%. The S&P 500 was down 11.57% during that time period and the Shanghai Composite index was down 2.76%. As a result of not falling as much in December, the EWH has outperformed the S&P and the SSEC over the last six months.