Stitch Fix has had a wild ride in the 17 months since it went public
Stitch Fix has had a wild ride in the 17 months since it went public
Online clothing retailer Stitch Fix (Nasdaq: SFIX) has experienced a wild ride since it went public back in November 2017. When the stock started trading on November 16, 2017, it jumped over 240% by September 17, 2018. The stock peaked at $52.44 in September but then proceeded to fall down to $16.05.

Since that low on Christmas Eve, the stock jumped to a high of $37.72, a gain of 135% in less than three months. The stock has pulled back once again, but it appears to be finding support at its 50-day moving average at this time.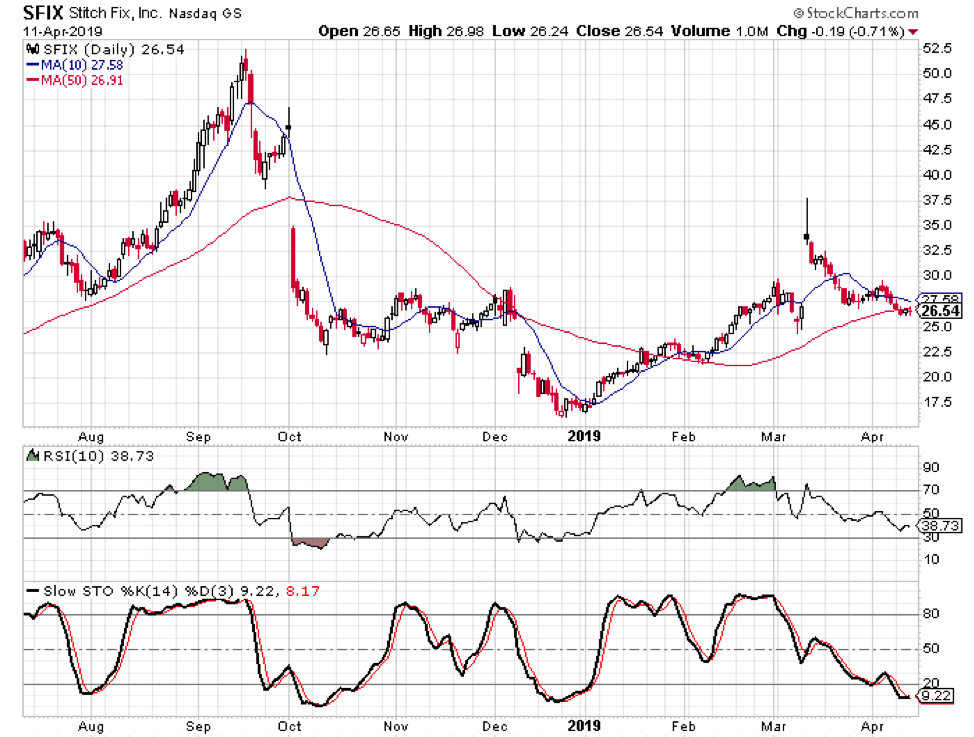 The recent pullback did move the daily stochastic readings into oversold territory and the indicators made a bullish crossover on April 11.
In addition to the potential bullish signal from the stochastic readings, the Tickeron AI Trend Prediction tool generated a bullish signal for Stitch Fix on April 10. The signal calls for a gain of at least 4% in the next month and it showed a confidence level of 89%. Previous predictions on Stitch Fix have been successful 62% of the time.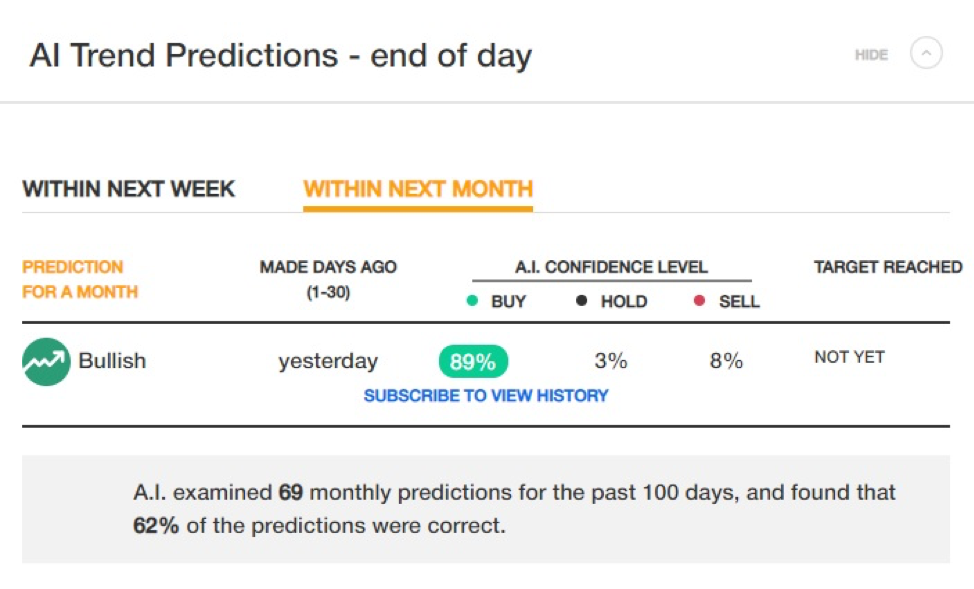 The fundamentals for Stitch Fix are pretty impressive. The earnings for the last three years have declined by 10% per year, but the most recent quarterly report showed earnings growth of 71%. The company's sales have increased by an average of 35% per year for the last three years and they were up by 25% in the most recent quarter.

Stitch Fix's management efficiency ratings are mixed with a return on equity of 62.1% which is really strong, but the profit margin is only 3.5% and that is well below average. It is also worth noting that the company doesn't have any long-term debt.