Strong fundamentals, an upward trend, and a bullish signal from Tickeron for Splunk
Application software firm Splunk (Nasdaq: SPLK) has several positive attributes going for it right now. The stock has been a strong performer in the past few years and it has rallied nicely from its low in November. A trend channel has developed that defines the different cycles within the overall trend and the stock just hit the lower rail of the channel last week.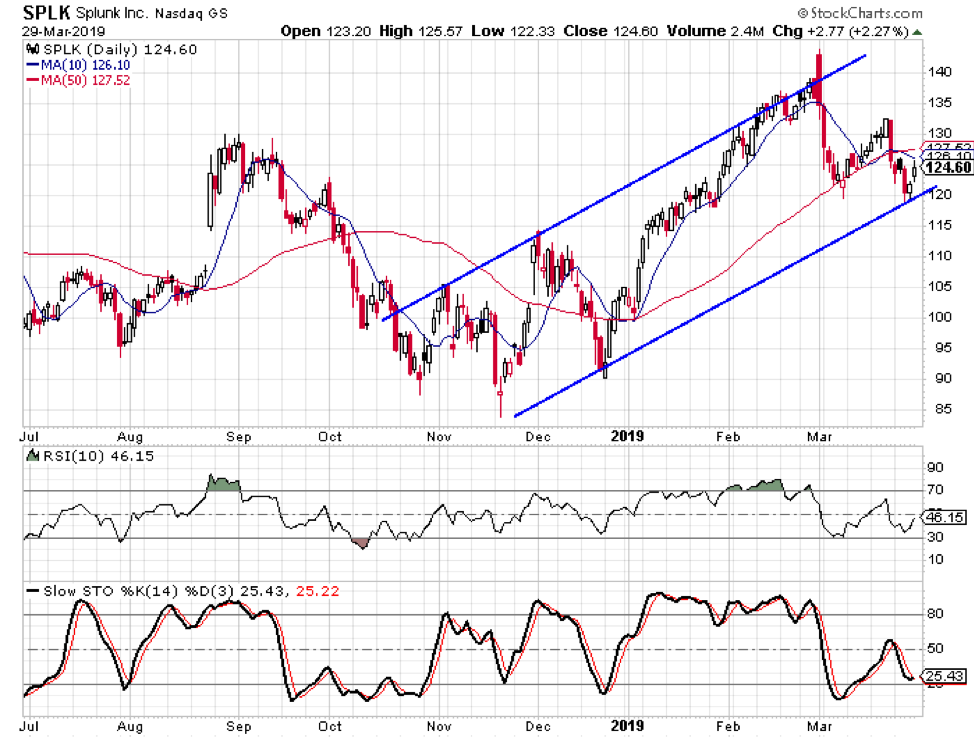 A slight pullback in the first part of March took the oscillators out of overbought territory and down into oversold territory and the stock experienced a quick rally. Another brief pullback caused the stochastic readings to fall again and now they have performed a bullish crossover and appear to be heading higher.

The second positive attribute Splunk has going for it is a bullish signal from the Tickeron AI Trend Prediction tool. The signal was generated on March 29 and it had a confidence level of 89%. Previous predictions from the tool on Splunk have been accurate 60% of the time. The signal calls for a gain of at least 4% over the next month.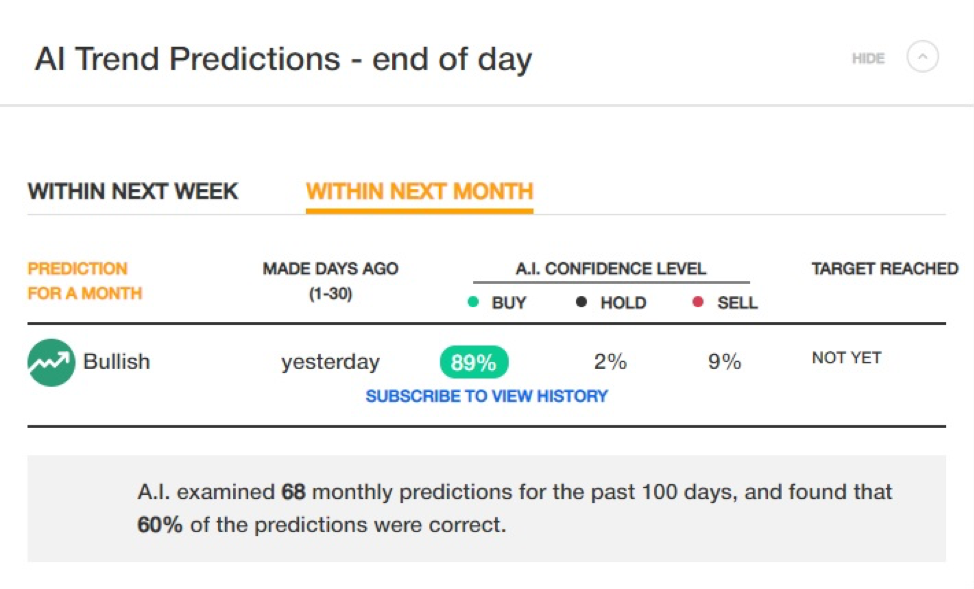 Yet another positive attribute for Splunk is the fundamental performance of the company. The company has seen earnings grow at an average rate of 110% over the last three years. The most recent earnings report showed EPS growth of 41% on a year over year basis.
Sales have increased by an average of 38% per year over the last three years and they increased by 35% in the most recent quarter.

The company boasts a return on equity of 17.4% and a profit margin of 14.7%. It is also worth mentioning that the company doesn't have any long-term debt.
With all of these positive attributes, Splunk certainly looks poised for a rally, but we all know that there are no guarantees when it comes to investing.