Tanger Outlet Centers (SKY) hits upper rail of downward sloped channel ahead of earnings
Tanger Outlet Centers (NYSE: SKT) is set to announce second quarter earnings results on Wednesday, July 31. The company is expected to earn $0.24 per share on the quarter and that matches the earnings from the second quarter of 2018.
The stock has been trending lower for several years now, but the last six months really caught my attention. A trend channel has formed that has defined the various swings within the overall trend. The stock just hit the upper rail of the channel and it is hitting resistance from its 50-day moving average as well.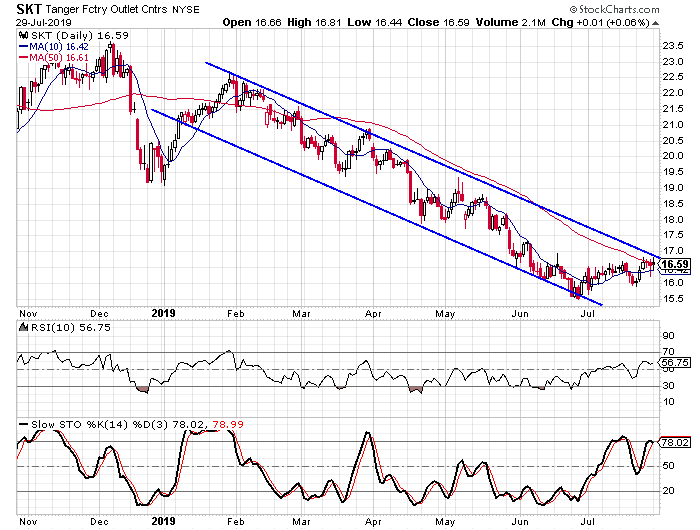 The daily stochastic readings just hit overbought territory this week and they made a bearish crossover on July 29.
The Tickeron Trend Prediction Engine generated a bearish signal for Tanger on July 26. It showed a confidence level of 88% and it calls for a decline of at least 4% within the coming month. Past predictions on the stock have been successful 72% of the time.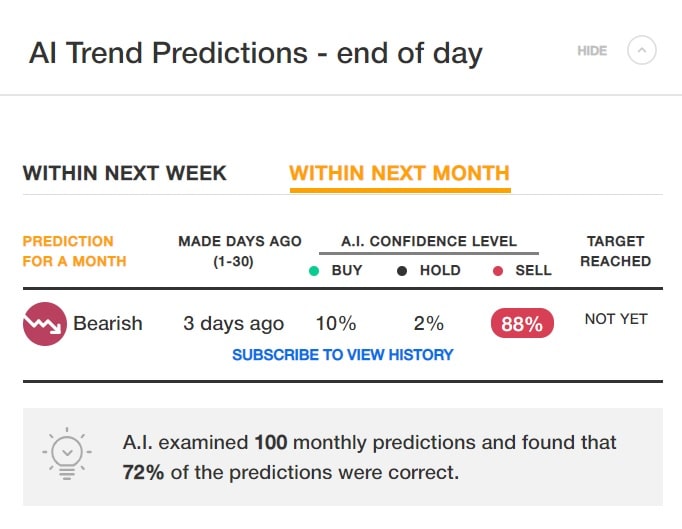 The company has seen its earnings decline at a rate of 45% per year over the last three years. First quarter earnings were down 5% from the previous year and analysts expect 2019 earnings to drop 9% from 2018.