Teck Resources retests lower rail of channel and gets bullish signal at the same time
I wrote about Teck Resources (NYSE: TECK) just a few weeks ago on February 19. The mining company had hit the lower rail of an upward sloped trend channel and the Tickeron AI Trend Prediction tool had just generated a bullish signal on the stock.
The stock had closed at $22 when I wrote that article and it proceeded to jump up to a high of $23.83 on February 25. That is a jump of 8.7% in just a few trading days.

Now the stock has hit the lower rail of that trend channel once again and the AI Prediction tool has generated another bullish signal. We see on the chart how the stock bounced and then pulled back down. The blue arrow denotes when I wrote the first article.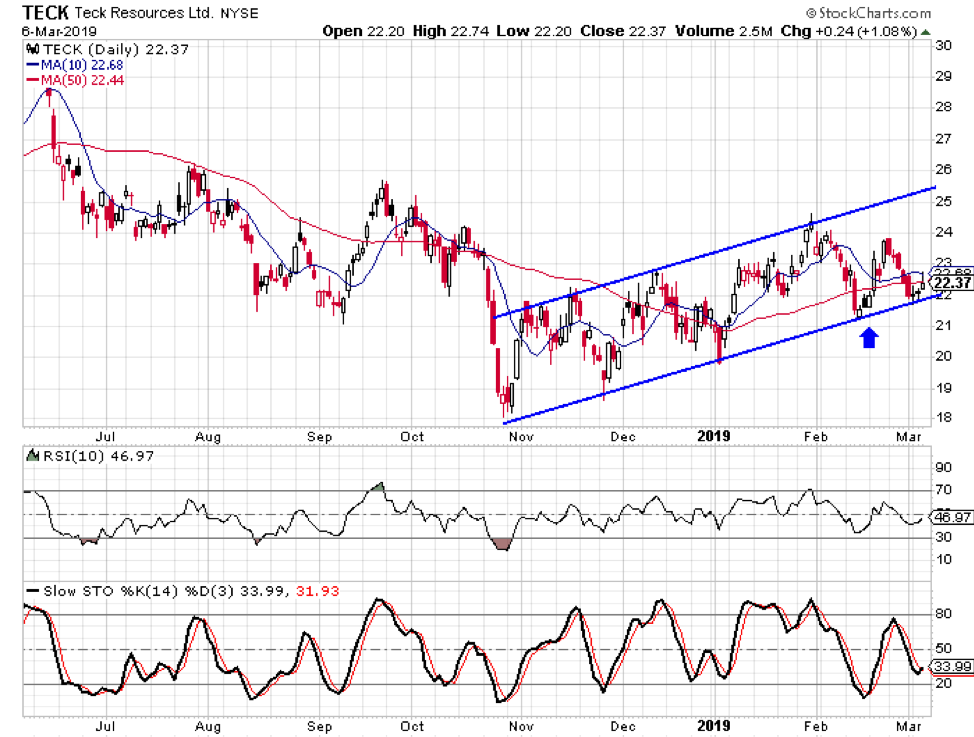 The bullish signal from the prediction tool came on March 5 and it had a confidence level of 68%. The previous predictions have been accurate 77% of the time and it calls for a gain of at least 4% over the next month.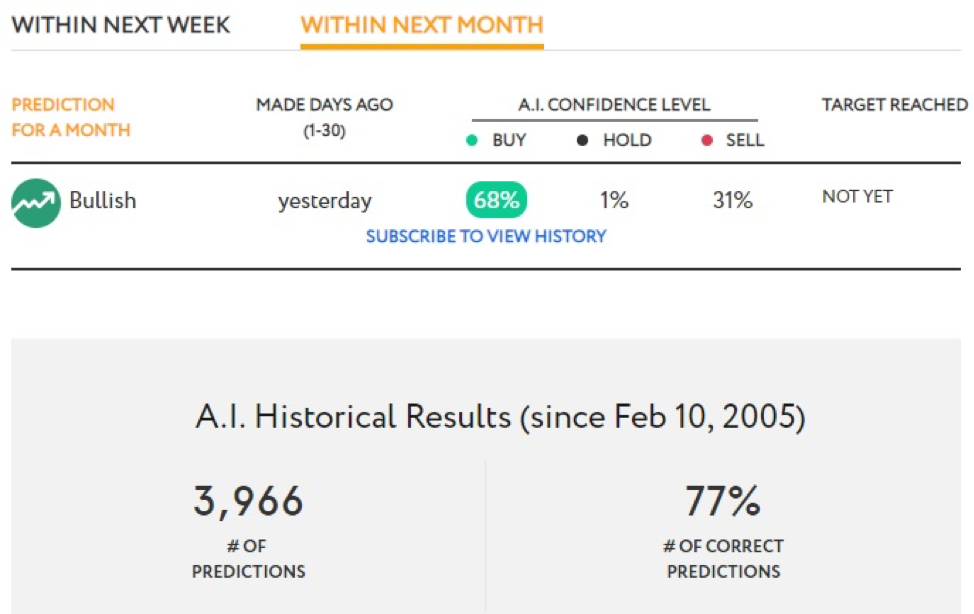 I mentioned the fundamentals in my previous article and how they were kind of muddled. To give you a better idea, Investor's Business Daily gives Teck Resources an EPS rating of 53 and an SMR rating of a B. This means it is average when it comes to earnings growth and slightly above average in terms of sales growth, return on equity, and profit margin.
Earnings declined by 26% in the most recent quarter while sales only grew by 3%. The company does have a profit margin of 33.1% and that is well above average.