Tesla in a clear downtrend ahead of earnings
The last four months have not been good for Tesla (Nasdaq: TSLA). The stock has fallen from near $380 a share to below $255 at the low in March. A trend line has formed that connects the highs from December, January, and April. The stock got very close to the line in February as well.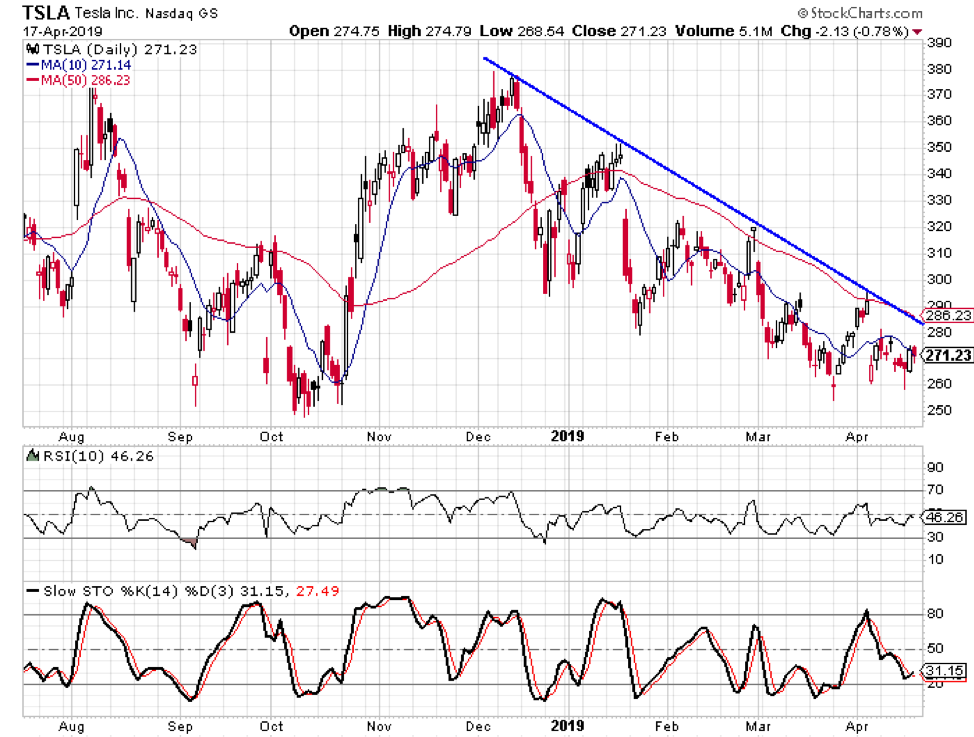 The trend line is in close proximity to the 50-day moving average at this point and that could make it twice as hard for the stock to move back up.
The company is set to report earnings on April 24 and that is a potential driver that could get the stock out of its downtrend, but that would be asking a lot. Over the last three years, Tesla has continued to lose money and that means it doesn't really have a return on equity and its profit margin is -1.2%. The one area that has been a plus for the company has been its sales growth.

There is also the battle going on with hedge fund manager David Einhorn and Tesla's founder Elon Musk. Einhorn has made a sizable bearish bet on Tesla's decline and he has been very vocal about what he sees as the company's shortcomings.
The Tickeron AI Prediction Tool generated a bearish signal for Tesla on April 16. That prediction had a confidence level of 77% and past predictions on the stock have been successful 78% of the time. The signal calls for a drop of at least 4% in the next month.