Three Falling Peaks formation on Juniper Networks
Networking company Juniper Networks (NYSE: JNPR) has been falling since last November, but it is the three highs from December, January, and April 3 that got my attention. The three highs form a Three Falling Peaks formation, but they also connect perfectly in a downward sloped trend line.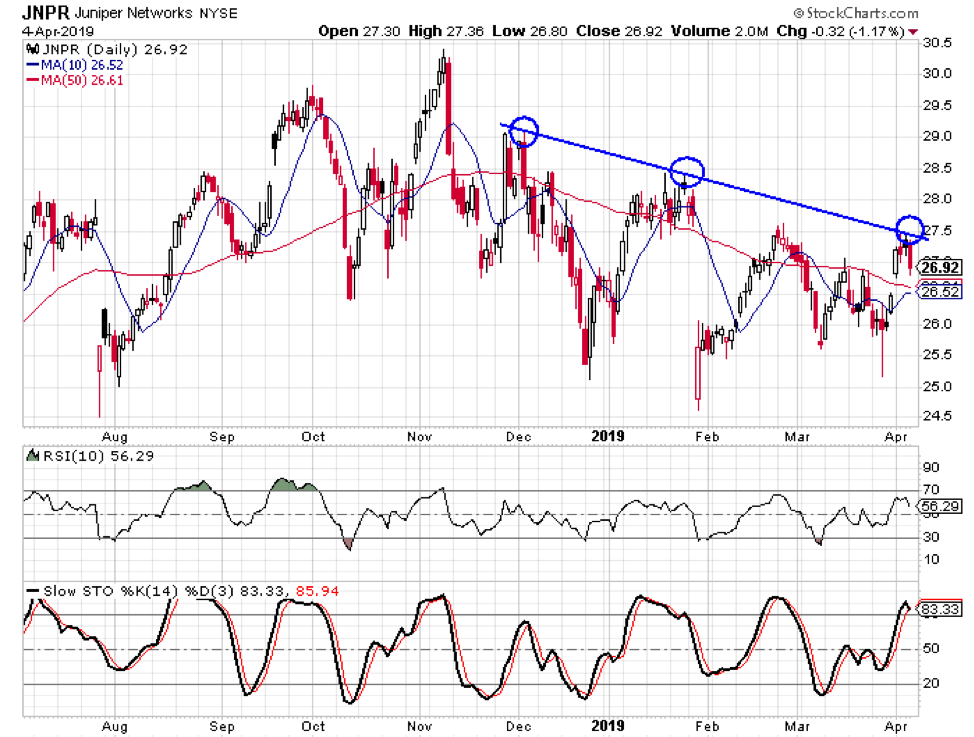 The daily stochastic readings are in overbought territory and just made a bearish crossover on April 4. The indicators performed similar crossovers in November, January, and February.

The Tickeron AI Prediction tool generated a bearish signal on Juniper on April 3. The signal showed a confidence level of 65% and previous predictions have been successful 64% of the time. The signal calls for a decline of at least 4% over the next month.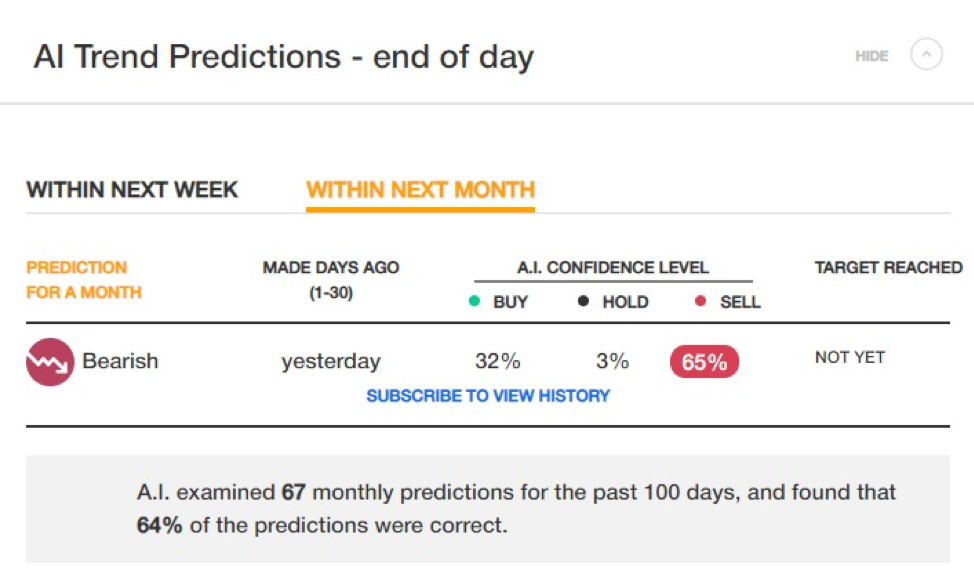 The fundamentals for Juniper aren't terrible, but they are average. The company has seen earnings fall by an average of 4% per year over the last three years while sales fell at a rate of 1% per year. In the most recent earnings report, earnings were up by 11%, but sales were down by 5%. The company is expected to release earnings again on April 25, so you will want to keep an eye on that.
The management efficiency measurements are decent with a profit margin of 23.6%, but the return on equity is below average at 14%.