Among the patterns that the Tickeron Pattern Search Engine identifies is one called Three Rising Valleys. The name is pretty self-explanatory and indicates what the pattern looks like. The pattern is a bullish one and it develops after a consolidation period or a small decline in the stock. Let's look at how the pattern forms.
There is a small rise and then a small decline that forms the first valley. Another rise is followed by another small decline where the stock doesn't drop as low as the first valley and that forms the second valley. Another rise is followed by another decline that doesn't drop as low as the second valley. This forms the third valley.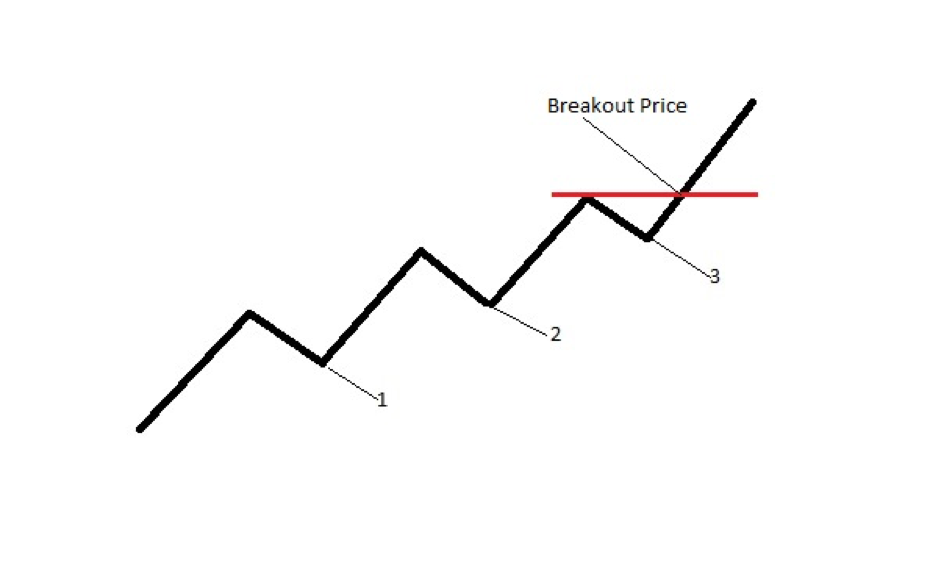 After the third valley is formed, the stock rises and the breakout price occurs when the stock rises above the high between the second and third valleys.
The drawing is pretty clean and it makes it easy to see, but not all actual patterns will be this easy to spot. Below is an actual chart of a three rising valleys pattern on Abbott Labs that formed from May through August of 2018.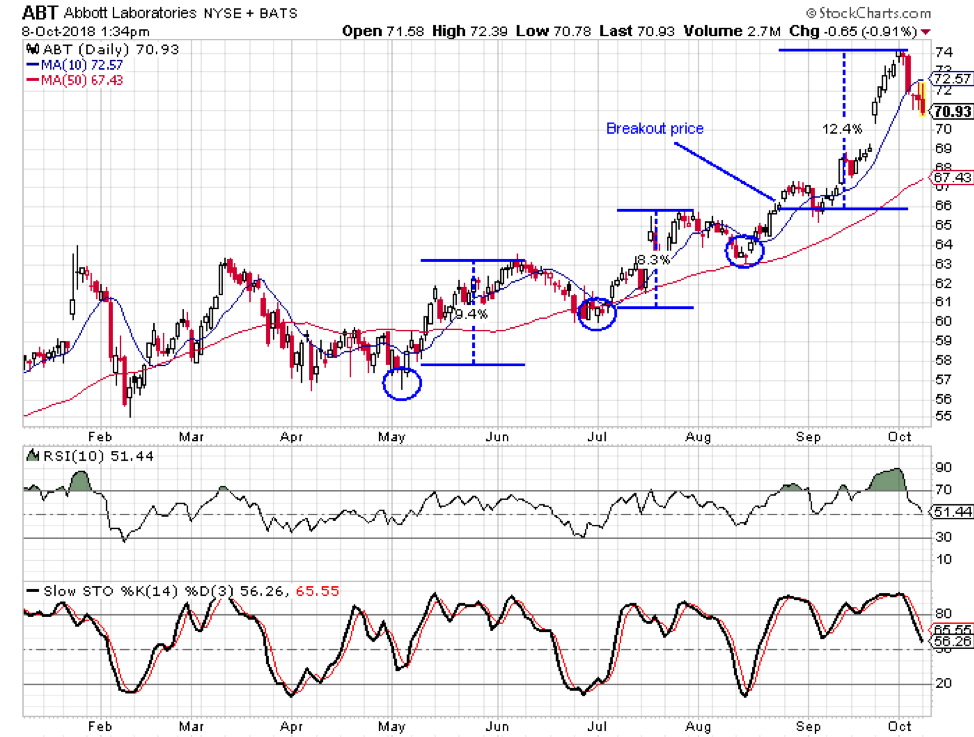 The first valley is formed in early May with the second valley forming in late June/early July. The third valley formed in mid-August and the breakout occurred on August 24. Over the next five weeks the stock jumped 12.4%, from just over $66 to over $74 a share.
The Tickeron Pattern Search Engine has found almost 10,000 Three Rising Valley patterns over the last few years where the confidence level was over 40. In those instances, the success rate was 54.5%.

The average gain on successful trades was 14.13%. When the pattern failed, the average loss was only 7.58%. When the average win is almost twice as high as the average loss and the winning percentage is over 50%, investors can make money on a consistent basis.
With the success rate and with the average return on successful readings being so much better, investors could have a tremendous advantage. The Tickeron Pattern Search Engine can help investors find trading opportunities with the touch of a button.
To see how Tickeron's AI can help you find Three Rising Valley patterns along with 36 other patterns, sign up for a 45-day free trial today.