Three Rising Valleys Pattern on Broadcom Suggests the Stock Could Rally
The semiconductor sector has been hit particularly hard in the recent market decline, but Broadcom (Nasdaq: AVGO) has held up better than most. The stock did gap sharply lower back in July, but has been rallying since then.
The daily chart shows a particular bullish formation has formed in the last three months and that is a Three Rising Valley pattern. We see the three blue circles from the lows in late October, early December, and early January.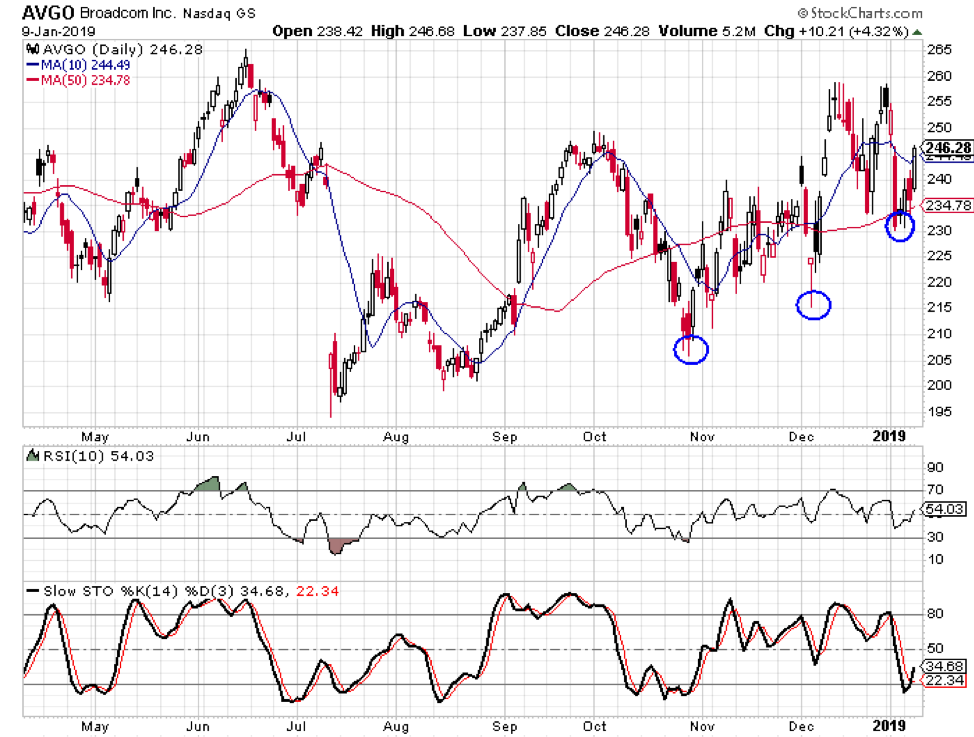 In two of the three instances where a valley was formed, we see that the stock was in oversold territory based on the stochastic readings. The recent oversold level just created a bullish crossover and that has been a pretty good sign for the stock in recent months.
Something could be helping Broadcom stand out above other chip companies are its fundamentals. The company has seen earnings grow at an annual rate of 36% per year over the last three years and they grew by 27% in the most recent quarterly report.
Sales have been growing as well. The annual rate of growth in the last three years is 47%, but they only grew by 12% in the most recent quarter.
The company's management efficiency measures are particularly strong with a return on equity of 40% and a profit margin of 47.8%. Both of those measurements are well above average.