Top AI Trading Strategies: Trend Robot With Pattern Entries
Top AI Trading Strategies: Trend Robot With Pattern Entries
Since January 2022, the main US stock index S&P 500 has fallen by 12%. And the maximum drawdown in June reached 23%...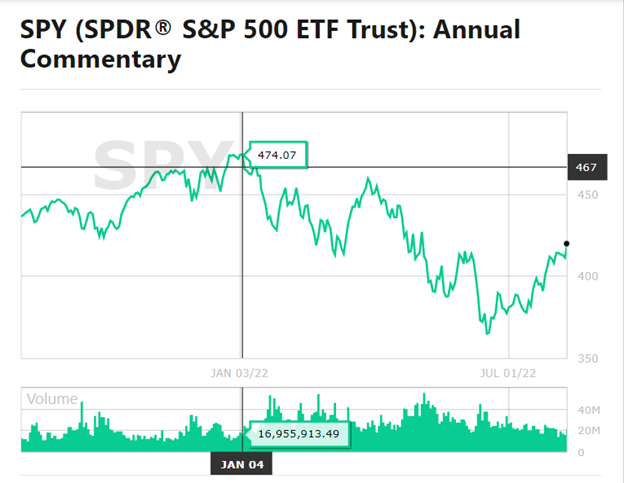 During the same period, several of our AI Robots have shown excellent results. Take a look at this robot:
Trend Robot With Pattern Entries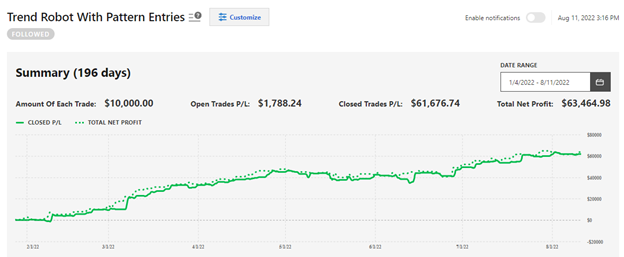 This AI Robot generate trades by finding oversold or overbought dips on charts with 15 min time frames. The Entry Points (Buy signals for long positions and Sell Short signals for short positions) are based on the Real-Time Patterns (RTP) Neural Network Engine. The trade ideas are then filtered by technical indicators (Stochastic, TSV, etc) and other proprietary algorithms. As a result, trades are in the direction of movement of the leading indices.
The Exit Points (Sell signals for long positions and Cover Short signals for short positions) are based on short-term trend breaks. When the direction of the stock changes, it allows you to control risks and not limit profits.
This robot trades large cap stocks available to every broker and has made 72% annualized P/L without big drawdowns since the beginning of 2022. The average duration of a trade is 4 days, which makes it easy to follow the signals generated by the robot.