Trend Line and 50-Day Moving Average Could Act as Resistance for Tiffany
Upscale jewelry retailer Tiffany and Co. (NYSE: TIF) has rallied with the overall market over the last month and that has brought the stock up to a couple of potential resistance points. The stock closed just above its 50-day moving average on Friday, but not enough to say that it is ready to breakout. The trend line has acted as resistance before, and it did just that in late September and early October. The stock rallied slightly in early November, but it stopped just short of the 50-day.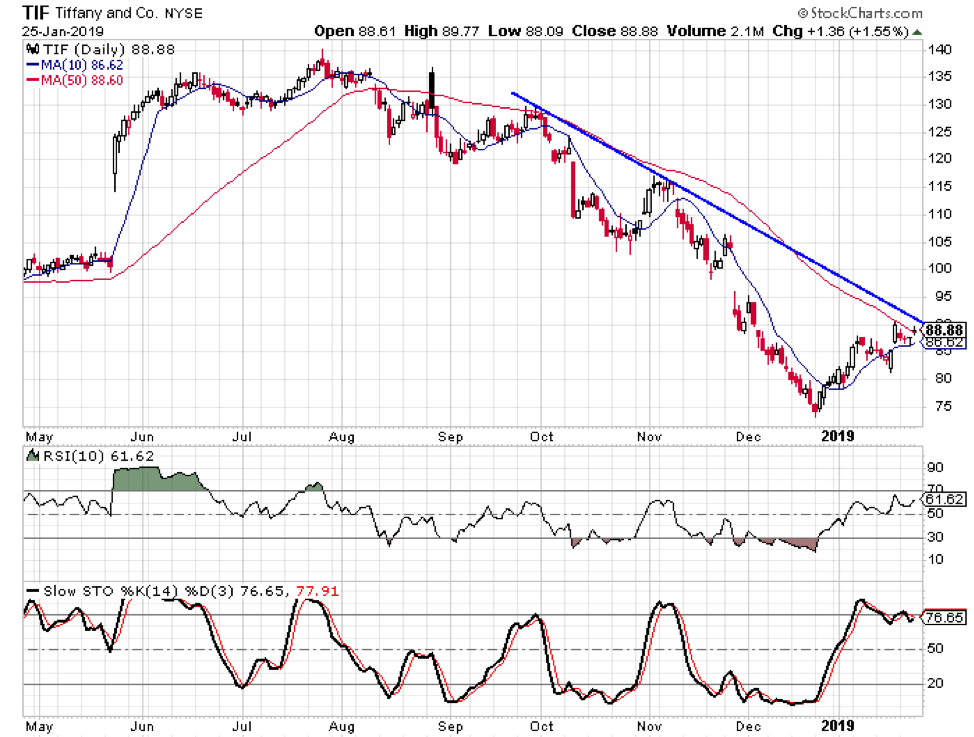 The second potential resistance if from a trend line that connects the highs from September and November. The trend line is right around the $91 level currently and it looks poised to halt any attempt to breakout above the 50-day.
The daily stochastic readings are hovering near overbought territory currently and that hasn't been a good sign for the stock over the last six months.

The Tickeron A.I. Prediction tool generated a bearish signal two days ago with an 87% confidence level of the stock moving lower by at least 4% within the next month. Previous predictions on Tiffany have been accurate 67% of the time.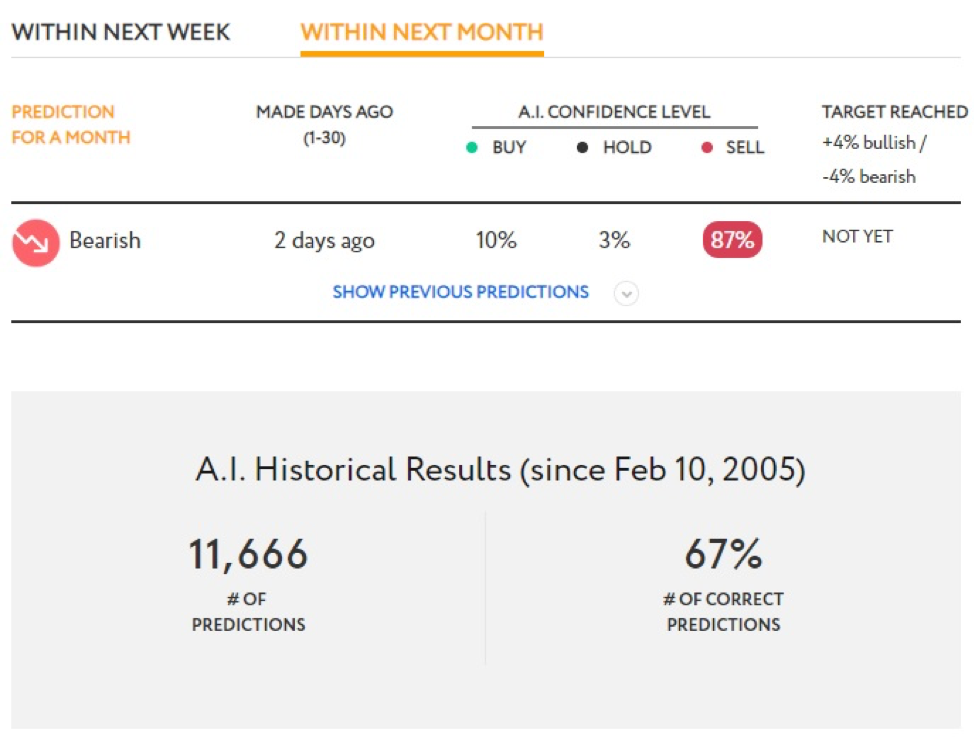 Tiffany's fundamental indicators are somewhat mixed. The company saw earnings decline by 4% in the most recent quarterly report while sales increased by 4%. The company has only been able to grow earnings by an average of 8% per year over the last three years and sales have only increased by 3% per year during that same time period.
Tiffany is scheduled to release its next earnings report on March 22.