Twitter (TWTR) hits upward sloped trend line and generates bullish signal
After a month-long pullback, Twitter (NYSE: TWTR) has hit an upward sloped trend line that connects the lows from December and March. The stock hit the trend line on June 3 and bounced the next day.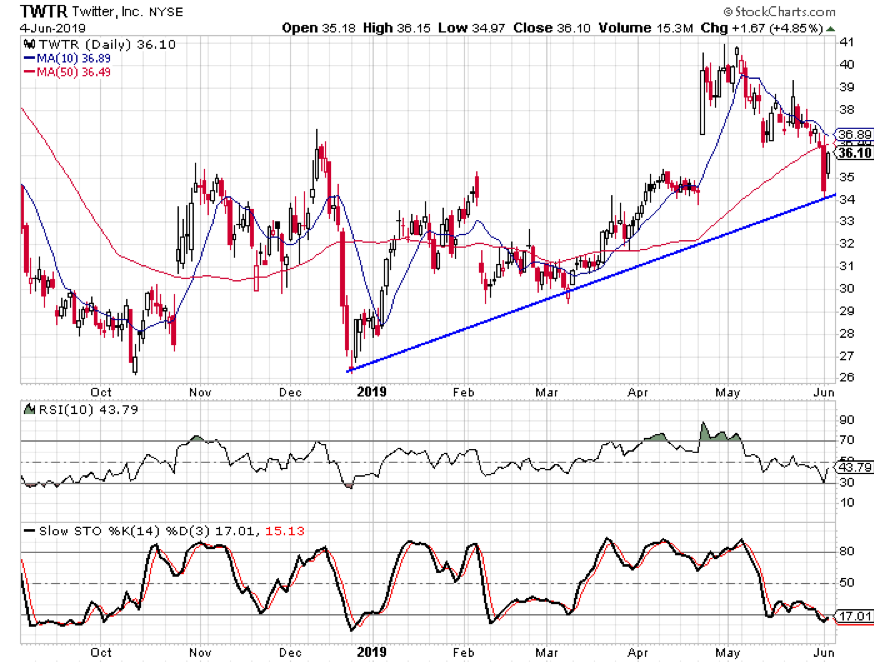 The overbought/oversold indicators had hit oversold levels, but those indicators have now turned higher. The daily stochastic readings made a bullish crossover on June 4 and this could indicate better days in the weeks ahead.

The Tickeron Trend Prediction Engine generated a bullish signal for Twitter on June 3. That signal showed a confidence level of 89% and it calls for a gain of at least 4% in the next month. Previous signals on Twitter have been successful 78% of the time.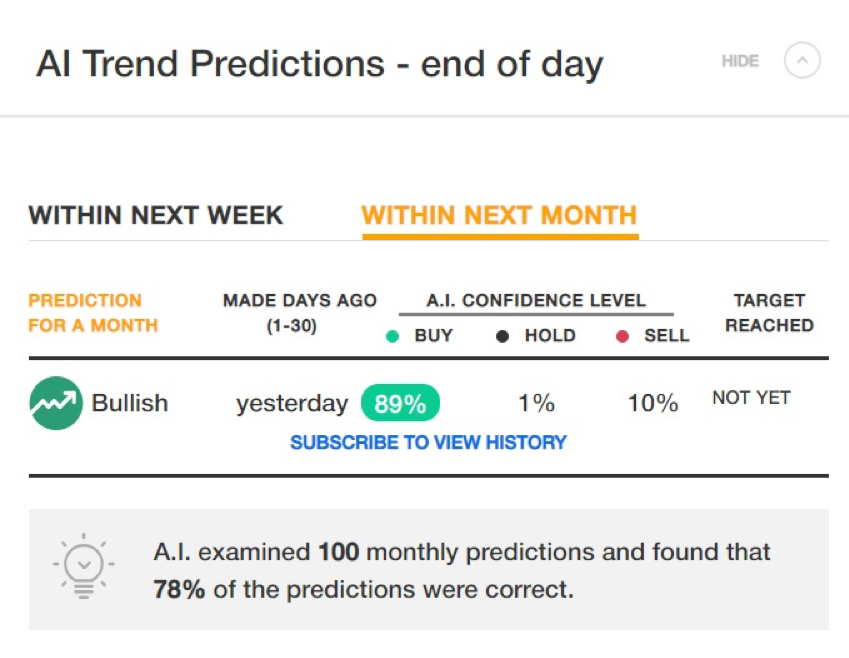 Looking at the fundamentals for Twitter, the company has performed extremely well in recent years. The company has seen its earnings grow by 35% per year over the last three years and the EPS jumped 131% in the most recent quarterly report. Sales have increased by an average of 8% per year over the last three years and they were up by 18% in the most recent quarter.
The company's profit margin is solid at 28.7%, but the return on equity is only 11.2%. That is one of the few areas of concern at this point.