U.S. Steel hitting upper rail of downward sloped channel
Iconic steel manufacturer U.S. Steel Group (NYSE: X) has been trending lower for over a year now and the stock has rallied in the past month and a half. Unfortunately the stock could be facing some resistance now as it is hitting the upper rail of a trend channel that has defined trading over the past six months.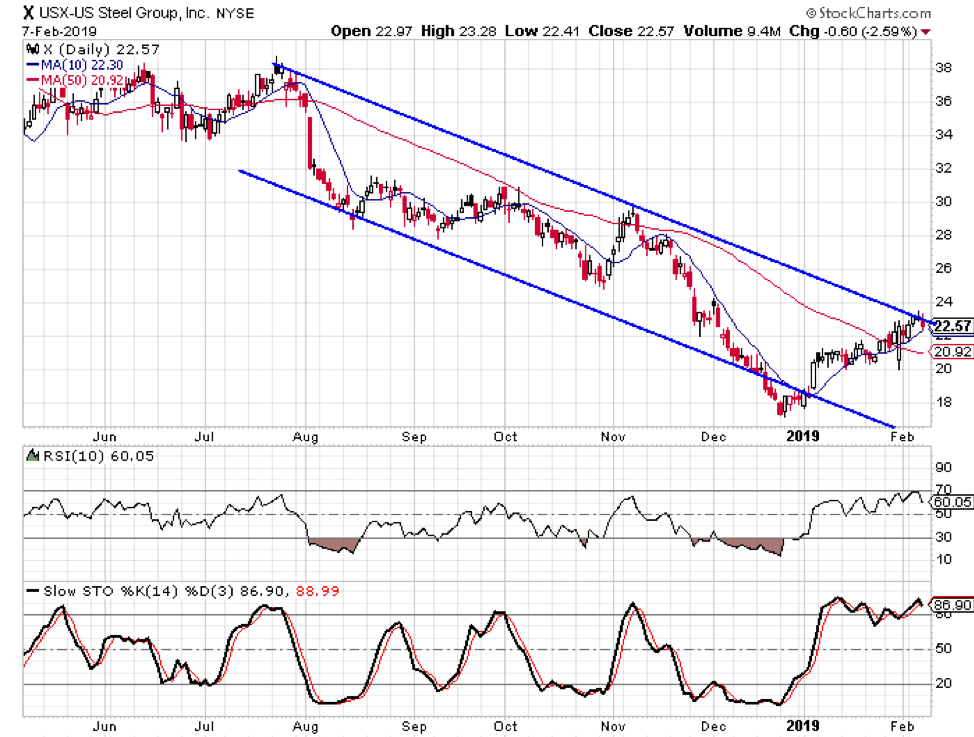 You can see how the upper rail is formed by the highs in July and November. The lower rail isn't as clear cut, but if the stock drops anywhere near the lower rail, it will take the price down below the $16 level.

The Tickeron AI Trend Prediction tool generated a bearish signal on the stock on February 5. That prediction showed a confidence level of 72% and previous predictions on U.S. Steel have been accurate 86% of the time. The signal calls for a decline of at least 4% over the coming month.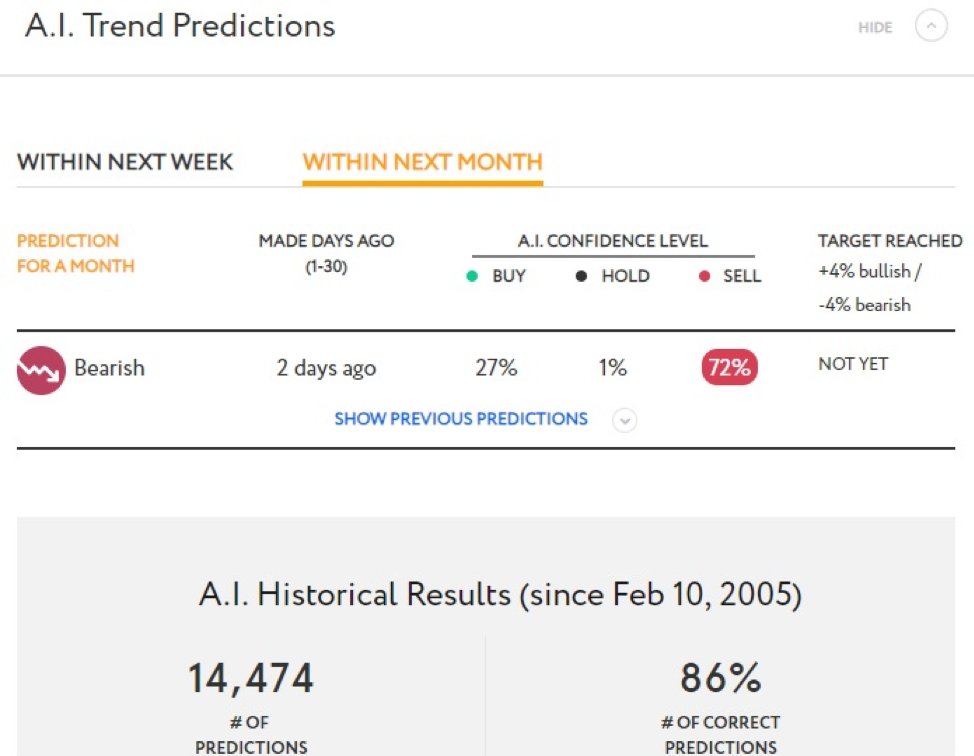 U.S. Steel's fundamentals are all over the place at this time. Earnings growth has been flat over the last few years, but the most recent quarterly report showed a jump of 139%. The company has a good return on equity at 25.6%, but the profit margin is a paltry 2.1%.
Given the downward trend, the confusing fundamentals, and the bearish signal, it would be hard to bet on U.S. Steel going up at this time.