U.S. Steel (X) facing resistance ahead of earnings report
U.S. Steel (NYSE: X) is scheduled to report second quarter earnings results after the closing bell on August 1. Analysts expect the company to report earnings of $0.39 per share after reporting $1.46 in the second quarter of 2018. The decline in earnings has caused a sharp decline in the stock over the past year.
If we look at the weekly chart, we see that the stock peaked up around $47.50 in February 2018. Since then the stock has moved sharply lower. If we connect the high from February with the high from last July, it creates the upper rail of a trend channel and the stock is approaching the upper rail at this time.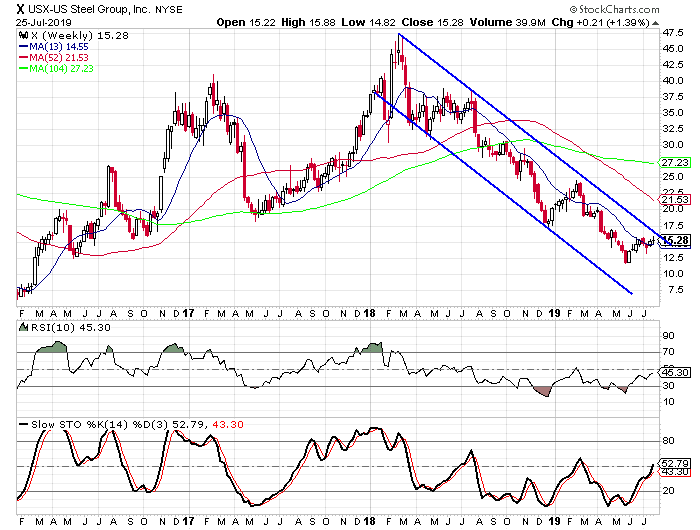 We see that the weekly overbought/oversold indicators haven't been in overbought territory since the beginning of 2018. The indicators are approaching the same levels they hit in February before the stock rolled over and fell another 50%.
The Tickeron Trend Prediction Engine generated a bearish signal for U.S. Steel on July 23 and that signal calls for a drop of at least 4% within the next month. The signal showed a confidence level of 68% and past predictions for the stock have been successful 89% of the time.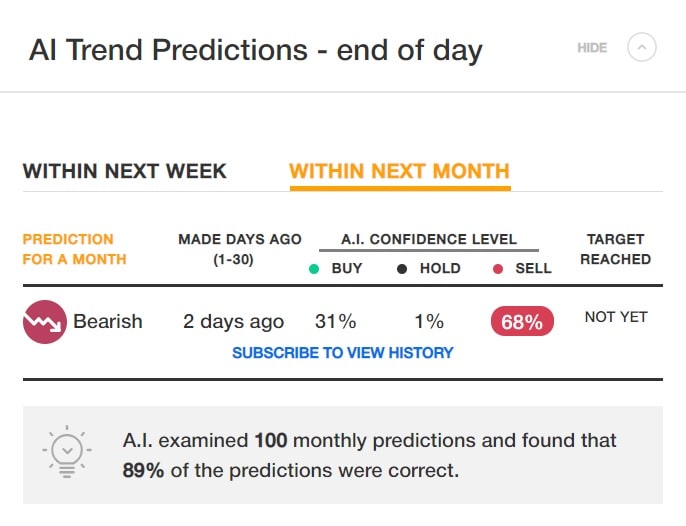 In addition to the expected decline in earnings, the company's profit margin is well below average at 6.7%. Given these fundamental statistics and the downward trend in the stock, it will be difficult for U.S. Steel to move higher in the coming months.