Utilities sector ETF (XLU) hugging the upper rail of an upward sloped channel
Normally, I look for signals on stocks or ETFs that are hitting the lower rail of upward sloped channels, but the Utilities Select Sector SPDR Fund (NYSE: XLU) got my attention yesterday as it is up near the upper rail of a trend channel. In the case of the XLU, it has been known to stay up close to the upper rail depending upon the risk appetite of investors.
We see on the chart below how the channel formed in the second quarter before falling in December to form the lower rail. If you consider how the overall market fell in the fourth quarter—first in October and then falling farther in December, the utilities sector held up well, until December.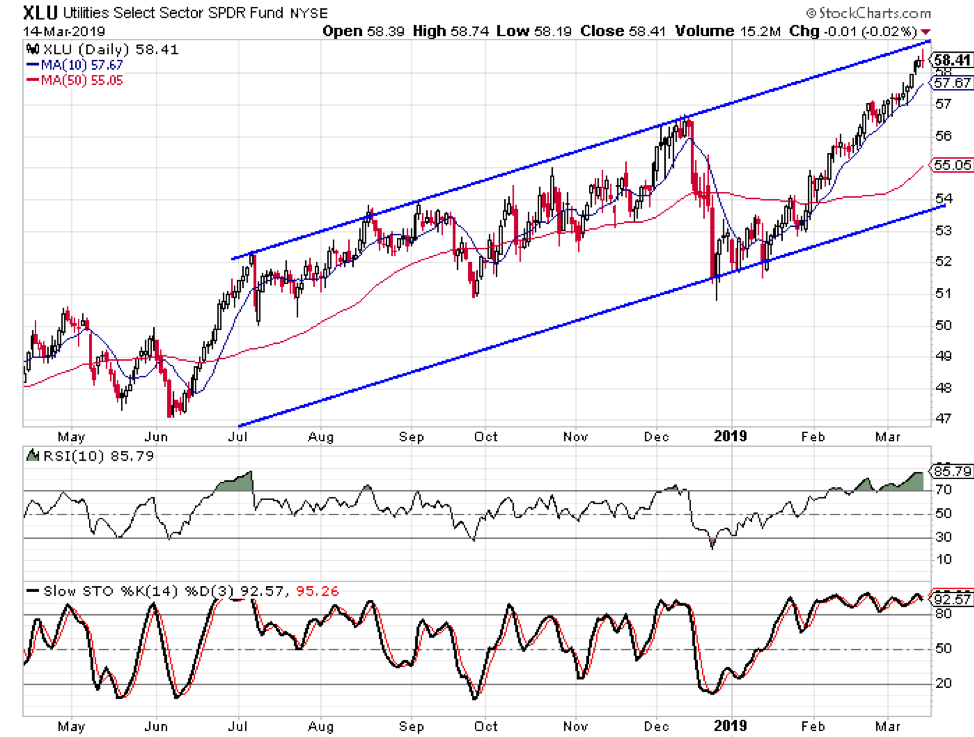 The lower rail formed with a trio of dips in late December and early January. From that point, the XLU has been moving higher and it even held up and moved higher in the first week of March as the rest of the market was pulling back.
The Tickeron AI Trend Prediction tool generated a bullish signal on the XLU on March 13 and that signal had a confidence level of 83%. Previous predictions for the XLU have been accurate 87% of the time. In this case, the prediction is calling for the XLU to move at least 4% higher within the next month.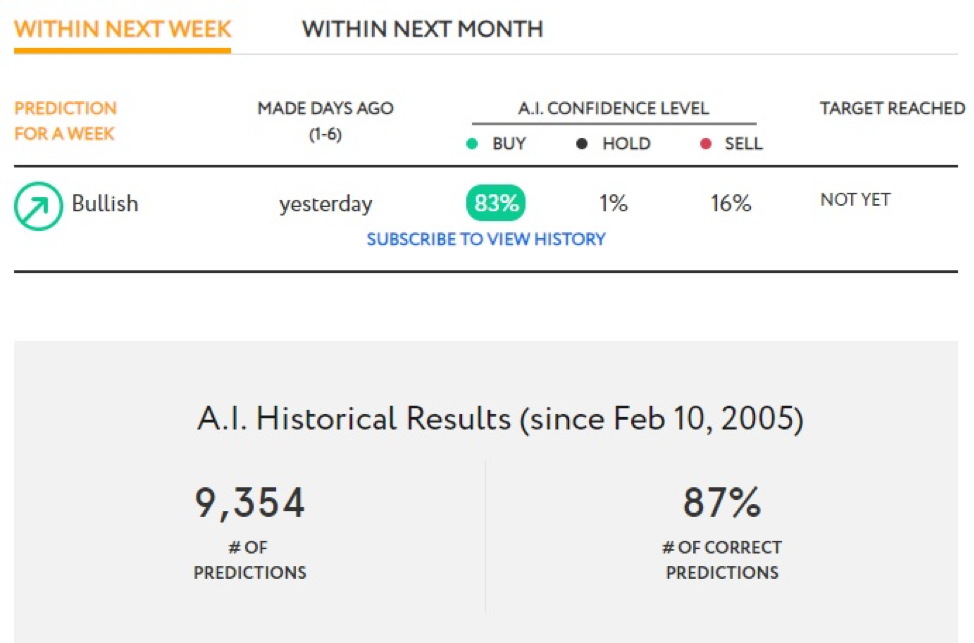 I have a theory on the utilities sector and how it outperformed the overall market throughout most of the fourth quarter. When investors get nervous about stocks, they don't jump out of all stocks at first. The first move is to get out of riskier sectors like tech, energy, and consumer discretionary.
Some investors move money out of these sectors and into the utilities sector so as to have money in stocks still. At some point, investors give in to the drop in the market and get out of everything—including utilities. But the utilities sector is usually the last hope. Once investors start jumping out of utilities, it is usually a capitulation point in my view.