Utilities Sector Looks Primed for a Bounce After First Pullback
While the rest of the market has been pulling back for the last three months, the utilities sector has been holding up rather well. In fact, of the ten main sectors, the utilities sector is the only one that is in positive territory since the beginning of October. The other nine are all down at least 5% or more. The energy sector is down over 23% during that time.
Looking through a number of charts last evening, there are several utilities stocks with similar chart patterns. They have formed trend channels over the last six months, and when the sector got hit with some selling last week, many of them dropped down to their lower rails.

One such stock that caught my eye was NRG Energy (NYSE: NRG). From December 13 through the close on December 24, NRG fell 15%. Over the last two trading sessions the stock has gained 6.6% and it looks like the stock is headed back up to the upper rail of its channel.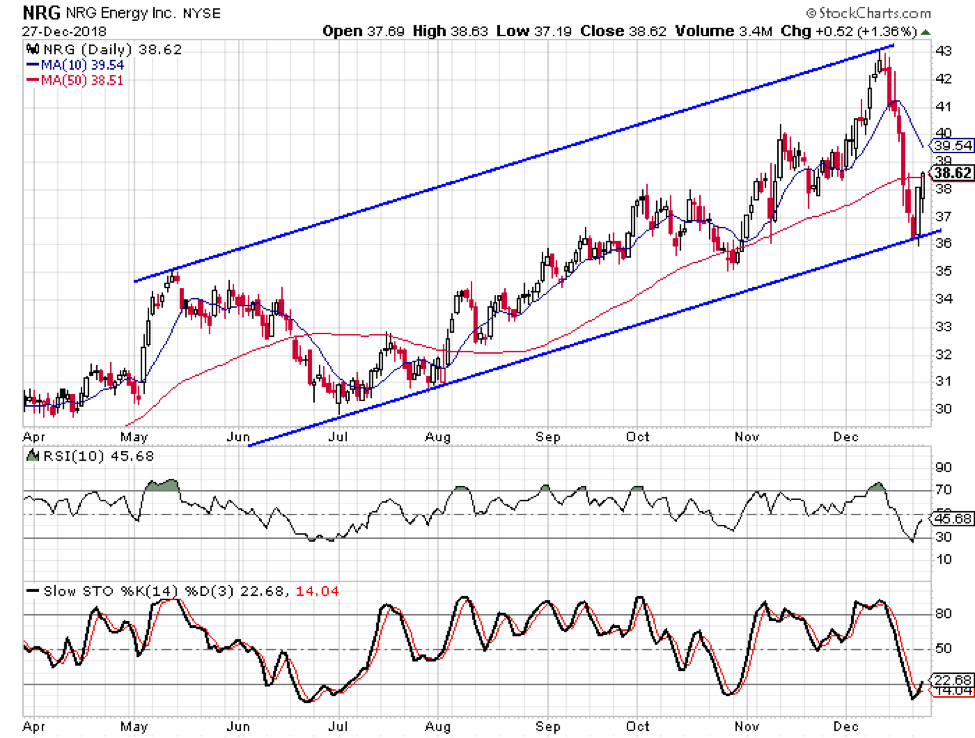 We see that the stochastic readings made a bullish crossover and that is a positive sign for the stock as well. We see when the stochastic readings made a bullish crossover in late October, the stock went on to gain 20% over the next month and a half.