Viacom (VIA) trending lower long-term, bearish signal generated
Media giant Viacom (Nasdaq: VIAB) has seen its stock rally in the last couple of weeks, but if you look at a long-term chart of the stock you will see that the stock has been in a downward trend. The weekly chart shows a trend line that connects the highs from last October, November, and this past April. The rally in the last few weeks has brought the stock up to the downward sloped trend line.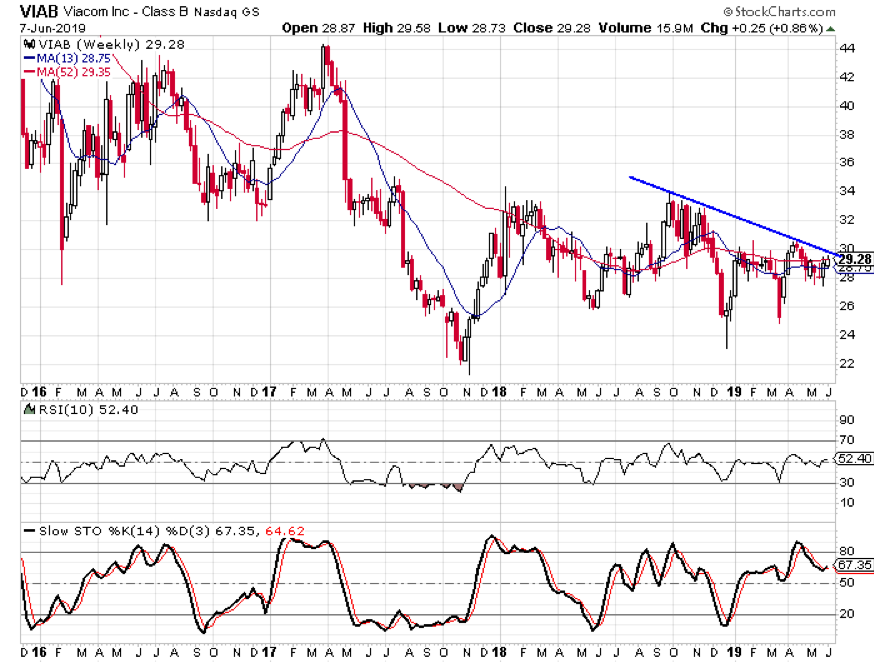 On the daily chart, the daily stochastic readings had reached overbought territory in the last few days, but the indicators made a bearish crossover on June 7.
The Tickeron Trend Prediction Engine generated a bearish signal for Viacom on June 6 and the signal showed a confidence level of 69%. The signal calls for a decline of at least 4% in the next month. Previous predictions on Viacom have been successful 86% of the time.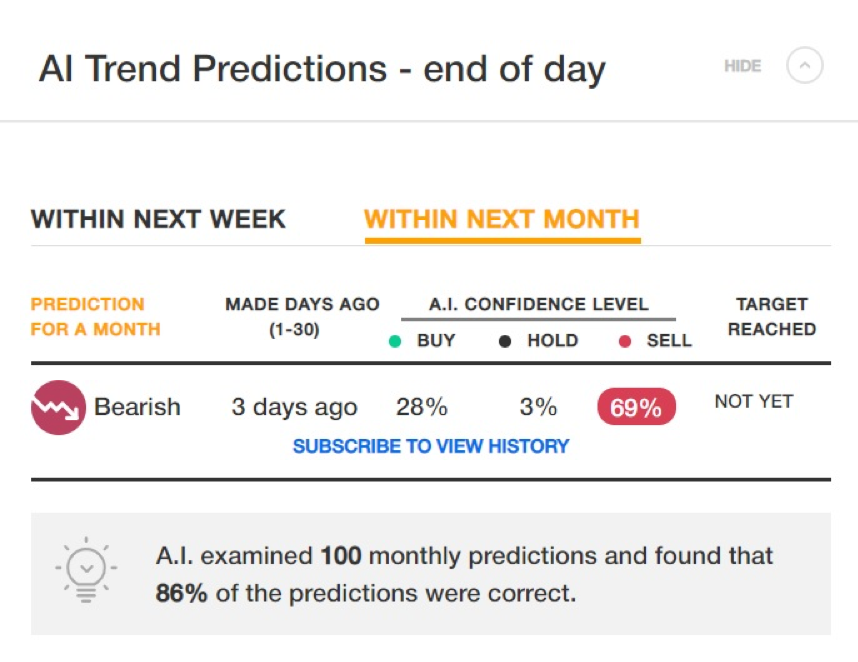 Viacom's fundamentals are pretty average. The company has seen its earnings decline by 1% per year over the last three years while revenue has been flat. Earnings were up by 3% in the most recent quarter, but revenue declined by 6% on a year over year basis.
The return on equity is decent at 24.7% and so is the profit margin at 17.2%.