Walgreens (WBA, $62.59) to sell CBD products in over 1,500 stores in the U.S.
The second-largest pharmacy store chain of U.S., Walgreens will sell CBD or cannabis-based products like creams, patches, and sprays in over its 1,500 stores in select states of U.S. like Oregon, Colorado, New Mexico, Kentucky, Tennessee, Vermont, South Carolina, Illinois and Indiana. The products so far will be limited to health and wellbeing services.
Walgreens's venture into CBD products is not unprecedented as rivals like CVS had already introduced CBD-containing topicals, including creams and salves, to stores in eight U.S. states earlier in March. Walgreens now joins retailers who are carefully evaluating the market for cannabis-based products.
According to the company, the market is fairly nascent with much to test and explore. Though consumers are curious about cannabis-based products and their promise to heal everything from depression to anxiety, studies are yet to confirm such observations.
Thanks to the farm bill Congress passed late last year, CBD derived from hemp is now legal, but FDA is yet to approve of CBD additions to food or sell it as a dietary supplement.
Even though there is much to be explored in this segment, selling CBD-infused beauty and skin-care products brings far less risk, thus making it the obvious first step for retailers keen on exploring cannabis' potential.
WBA sees MACD Histogram crosses below signal line
WBA saw its Moving Average Convergence Divergence Histogram (MACD) turn negative on May 25, 2023. This is a bearish signal that suggests the stock could decline going forward. Tickeron's A.I.dvisor looked at 46 instances where the indicator turned negative. In of the 46 cases the stock moved lower in the days that followed. This puts the odds of a downward move at .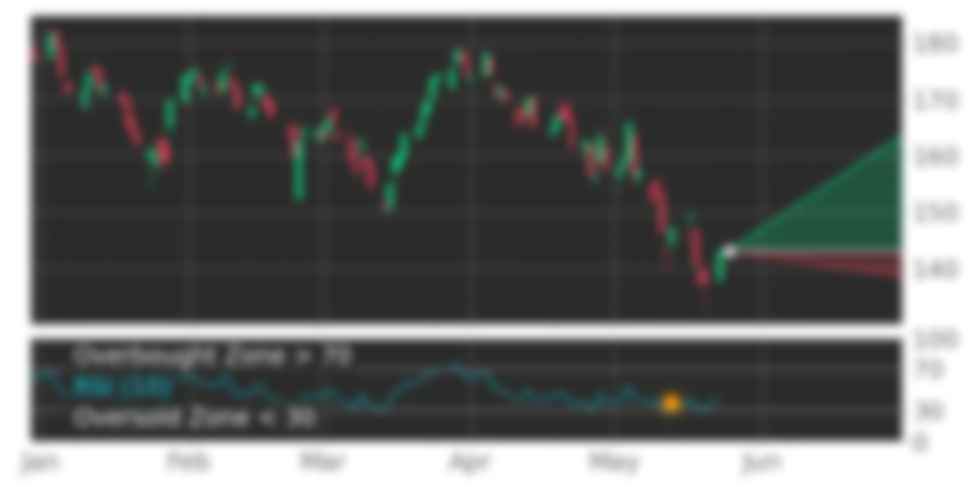 Technical Analysis (Indicators)
Bearish Trend Analysis
The Momentum Indicator moved below the 0 level on May 24, 2023. You may want to consider selling the stock, shorting the stock, or exploring put options on WBA as a result. In of 91 cases where the Momentum Indicator fell below 0, the stock fell further within the subsequent month. The odds of a continued downward trend are .
WBA moved below its 50-day moving average on May 01, 2023 date and that indicates a change from an upward trend to a downward trend.
The 10-day moving average for WBA crossed bearishly below the 50-day moving average on May 03, 2023. This indicates that the trend has shifted lower and could be considered a sell signal. In of 16 past instances when the 10-day crossed below the 50-day, the stock continued to move higher over the following month. The odds of a continued downward trend are .
Following a 3-day decline, the stock is projected to fall further. Considering past instances where WBA declined for three days, the price rose further in of 62 cases within the following month. The odds of a continued downward trend are .
The Aroon Indicator for WBA entered a downward trend on May 30, 2023. This could indicate a strong downward move is ahead for the stock. Traders may want to consider selling the stock or buying put options.
Bullish Trend Analysis
The RSI Indicator entered the oversold zone -- be on the watch for WBA's price rising or consolidating in the future. That's also the time to consider buying the stock or exploring call options.
The Stochastic Oscillator demonstrated that the ticker has stayed in the oversold zone for 1 day, which means it's wise to expect a price bounce in the near future.
WBA may jump back above the lower band and head toward the middle band. Traders may consider buying the stock or exploring call options.
Fundamental Analysis (Ratings)
The Tickeron Valuation Rating of (best 1 - 100 worst) indicates that the company is seriously undervalued in the industry. This rating compares market capitalization estimated by our proprietary formula with the current market capitalization. This rating is based on the following metrics, as compared to industry averages: P/B Ratio (1.219) is normal, around the industry mean (10.553). P/E Ratio (7.485) is within average values for comparable stocks, (140.401). WBA has a moderately high Dividend Yield (0.064) as compared to the industry average of (0.031). P/S Ratio (0.194) is also within normal values, averaging (0.936).
The Tickeron Seasonality Score of (best 1 - 100 worst) indicates that the company is fair valued in the industry. The Tickeron Seasonality score describes the variance of predictable price changes around the same period every calendar year. These changes can be tied to a specific month, quarter, holiday or vacation period, as well as a meteorological or growing season.
The Tickeron Price Growth Rating for this company is (best 1 - 100 worst), indicating fairly steady price growth. WBA's price grows at a lower rate over the last 12 months as compared to S&P 500 index constituents.
The Tickeron SMR rating for this company is (best 1 - 100 worst), indicating weak sales and an unprofitable business model. SMR (Sales, Margin, Return on Equity) rating is based on comparative analysis of weighted Sales, Income Margin and Return on Equity values compared against S&P 500 index constituents. The weighted SMR value is a proprietary formula developed by Tickeron and represents an overall profitability measure for a stock.
The Tickeron PE Growth Rating for this company is (best 1 - 100 worst), pointing to worse than average earnings growth. The PE Growth rating is based on a comparative analysis of stock PE ratio increase over the last 12 months compared against S&P 500 index constituents.
The Tickeron Profit vs. Risk Rating rating for this company is (best 1 - 100 worst), indicating that the returns do not compensate for the risks. WBA's unstable profits reported over time resulted in significant Drawdowns within these last five years. A stable profit reduces stock drawdown and volatility. The average Profit vs. Risk Rating rating for the industry is 93, placing this stock worse than average.
Notable companies
The most notable companies in this group are Walgreens Boots Alliance (NASDAQ:WBA), Rite Aid Corp (NYSE:RAD).
Industry description
The drugstore chains industry includes stores that sell medicines (both prescription and non-prescription), health, beauty and personal care products. Over time, many pharmacy retail chains have launched their own pharmacy benefits management services. Since demand for medical products is typically less sensitive to economic cycles, drugstore retail chains industry could be largely considered as non-cyclical. CVS Health Corporation, Walgreens Boots Alliance Inc. and Rite Aid Corporation are some of the biggest operators in this industry.
Market Cap
The average market capitalization across the Drugstore Chains Industry is 3B. The market cap for tickers in the group ranges from 3.29K to 25.82B. WBA holds the highest valuation in this group at 25.82B. The lowest valued company is RLLVF at 3.29K.
High and low price notable news
The average weekly price growth across all stocks in the Drugstore Chains Industry was -4%. For the same Industry, the average monthly price growth was -3%, and the average quarterly price growth was -10%. RADLY experienced the highest price growth at 11%, while CAFS experienced the biggest fall at -31%.
Volume
The average weekly volume growth across all stocks in the Drugstore Chains Industry was -19%. For the same stocks of the Industry, the average monthly volume growth was -55% and the average quarterly volume growth was -20%
Fundamental Analysis Ratings
The average fundamental analysis ratings, where 1 is best and 100 is worst, are as follows
Valuation Rating: 57
P/E Growth Rating: 75
Price Growth Rating: 61
SMR Rating: 78
Profit Risk Rating: 93
Seasonality Score: 16 (-100 ... +100)