A double-bottom for Texas Instruments (TXN) along with a bullish signal ahead of earnings
Chip stocks got beaten up pretty good in the last few weeks of March, but they bounced back on March 29 and again on April 1. One chip stock in particular that jumped out at me was Texas Instruments (Nasdaq: TXN) as the chart looks like the stock has formed a double-bottom pattern, it has strong fundamentals, and it got a bullish signal from Tickeron on March 29.
We see on the chart how the stock dropped to $103.35 on March 8 and then on March 28, it dropped to $103.63. Between the two lows, the stock rallied up to $112.98 and for the pattern to be confirmed, the stock will need to move above that level.

The Tickeron AI Trend Prediction tool produced the bullish signal on March 29 and that prediction showed a confidence level of 83%. The prediction calls for a gain of at least 4% in the next month. Previous predictions on Texas Instruments have been accurate 57% of the time.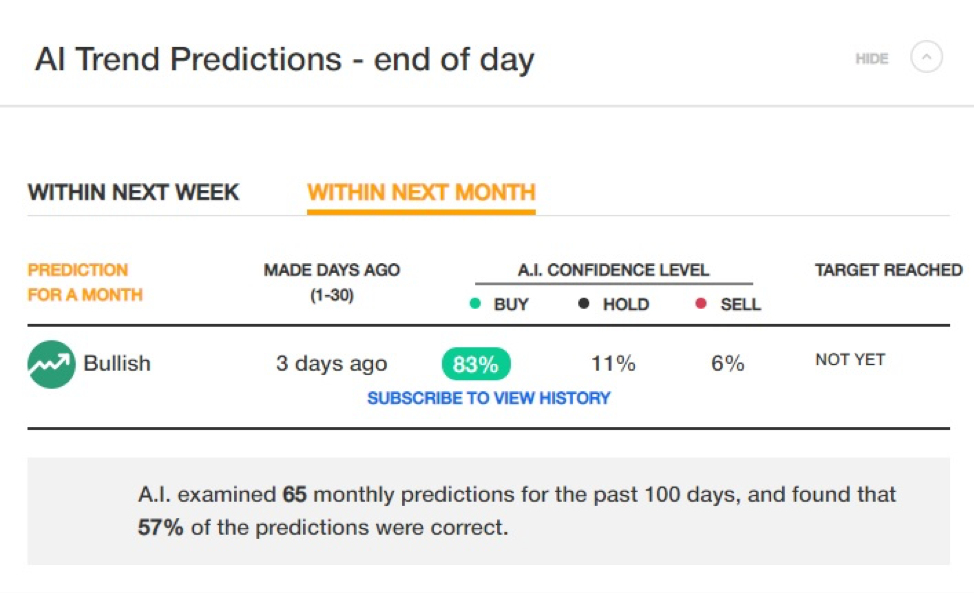 Over the past three years, Texas Instruments has seen its earnings grow by an average of 9% per year. In the last quarterly report, they grew by 16%. Sales have also averaged an annual growth of 9% for the last three years, but they were down 1% in the last quarterly report.
The company's management efficiency measurements are really strong with a return on equity of 55.6% and a profit margin of 40.6%.
Texas Instruments is set to report earnings again on April 22 and analysts expect the company to earn $1.13 per share and that would mark a drop of 16.3% on a year over year basis.