AI Predicts Uptrend Continuation for Microsoft (MSFT) with 4% Growth Potential
Microsoft Corporation (MSFT) has been making significant strides in the technology industry, and recent AI-driven analysis suggests that the company's bullish trend is poised to continue. With MSFT currently trading at $332.89, A.I.dvisor predicts a potential growth of 4%, with a target price of $346.21 or even higher within the next month.
Microsoft, based in Redmond, WA, is a global technology powerhouse known for its dominant presence in the PC software market, with a staggering 80%+ market share for operating systems. The company's strong market position and diversified product offerings have contributed to its consistent growth and solid financial performance.
Discover the revolutionary potential of AI-driven trading decisions with Tickeron's advanced technology
Furthermore, Microsoft's earnings are projected to grow by 4.9% for the current fiscal year, indicating positive prospects for future profitability. This upward earnings trend can often drive stock prices higher, making stocks like MSFT appealing to investors seeking price momentum.
The integration of AI-driven analysis has revolutionized the way investors approach the stock market. By leveraging data-driven insights, traders can make informed decisions based on historical patterns and trends. The AI prediction of an 89% chance of an uptrend continuation for MSFT adds further confidence to the potential growth prospects.
Investors and traders should keep a close eye on Microsoft, as the company continues to innovate and expand its product offerings. With a strong foothold in the software market and promising growth projections, MSFT presents an opportunity for investors to capitalize on its upward trajectory.
While AI-driven predictions can provide valuable insights, it is crucial to conduct thorough research and consider other factors before making investment decisions. Market volatility and unforeseen events can impact stock performance, underscoring the importance of diversification and risk management.
Microsoft's bullish trend, as predicted by AI analysis, offers an exciting opportunity for investors. With a projected 4% growth potential and an 89% chance of uptrend continuation, MSFT is capturing the attention of traders seeking to maximize their returns. By staying informed and utilizing AI-driven analysis, investors can position themselves strategically in the stock market and potentially reap the benefits of Microsoft's ongoing success.
MSFT's Stochastic Oscillator remains in oversold zone for 3 days
The price of this ticker is presumed to bounce back soon, since the longer the ticker stays in the oversold zone, the more promptly an uptrend is expected.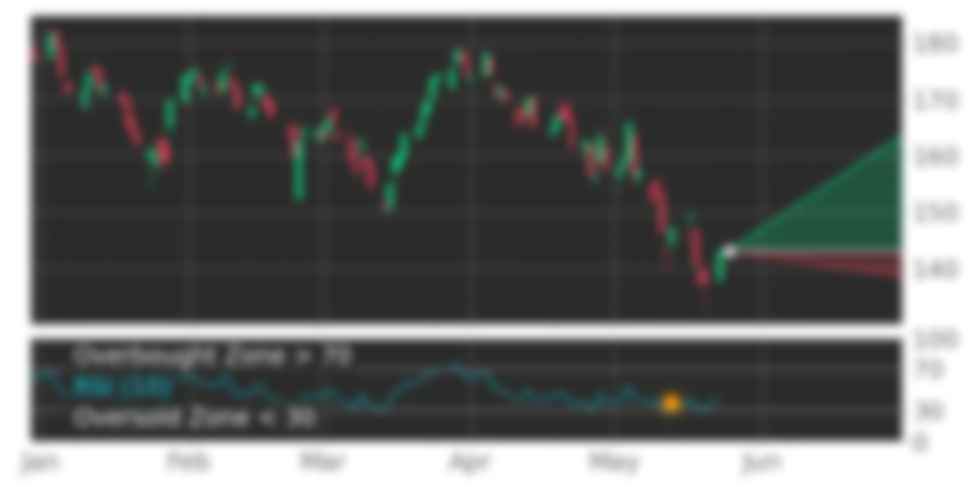 Technical Analysis (Indicators)
Bullish Trend Analysis
Following a 3-day Advance, the price is estimated to grow further. Considering data from situations where MSFT advanced for three days, in of 338 cases, the price rose further within the following month. The odds of a continued upward trend are .
MSFT may jump back above the lower band and head toward the middle band. Traders may consider buying the stock or exploring call options.
The Aroon Indicator entered an Uptrend today. In of 378 cases where MSFT Aroon's Indicator entered an Uptrend, the price rose further within the following month. The odds of a continued Uptrend are .
Bearish Trend Analysis
The Momentum Indicator moved below the 0 level on September 19, 2023. You may want to consider selling the stock, shorting the stock, or exploring put options on MSFT as a result. In of 94 cases where the Momentum Indicator fell below 0, the stock fell further within the subsequent month. The odds of a continued downward trend are .
The Moving Average Convergence Divergence Histogram (MACD) for MSFT turned negative on September 20, 2023. This could be a sign that the stock is set to turn lower in the coming weeks. Traders may want to sell the stock or buy put options. Tickeron's A.I.dvisor looked at 56 similar instances when the indicator turned negative. In of the 56 cases the stock turned lower in the days that followed. This puts the odds of success at .
MSFT moved below its 50-day moving average on September 15, 2023 date and that indicates a change from an upward trend to a downward trend.
The 10-day moving average for MSFT crossed bearishly below the 50-day moving average on September 21, 2023. This indicates that the trend has shifted lower and could be considered a sell signal. In of 18 past instances when the 10-day crossed below the 50-day, the stock continued to move higher over the following month. The odds of a continued downward trend are .
Following a 3-day decline, the stock is projected to fall further. Considering past instances where MSFT declined for three days, the price rose further in of 62 cases within the following month. The odds of a continued downward trend are .
Fundamental Analysis (Ratings)
The Tickeron Profit vs. Risk Rating rating for this company is (best 1 - 100 worst), indicating low risk on high returns. The average Profit vs. Risk Rating rating for the industry is 90, placing this stock better than average.
The Tickeron SMR rating for this company is (best 1 - 100 worst), indicating very strong sales and a profitable business model. SMR (Sales, Margin, Return on Equity) rating is based on comparative analysis of weighted Sales, Income Margin and Return on Equity values compared against S&P 500 index constituents. The weighted SMR value is a proprietary formula developed by Tickeron and represents an overall profitability measure for a stock.
The Tickeron PE Growth Rating for this company is (best 1 - 100 worst), pointing to outstanding earnings growth. The PE Growth rating is based on a comparative analysis of stock PE ratio increase over the last 12 months compared against S&P 500 index constituents.
The Tickeron Price Growth Rating for this company is (best 1 - 100 worst), indicating steady price growth. MSFT's price grows at a higher rate over the last 12 months as compared to S&P 500 index constituents.
The Tickeron Valuation Rating of (best 1 - 100 worst) indicates that the company is slightly overvalued in the industry. This rating compares market capitalization estimated by our proprietary formula with the current market capitalization. This rating is based on the following metrics, as compared to industry averages: P/B Ratio (11.416) is normal, around the industry mean (21.049). P/E Ratio (32.787) is within average values for comparable stocks, (152.713). Projected Growth (PEG Ratio) (2.321) is also within normal values, averaging (2.638). Dividend Yield (0.009) settles around the average of (0.088) among similar stocks. P/S Ratio (11.173) is also within normal values, averaging (74.081).
Notable companies
The most notable companies in this group are Microsoft Corp (NASDAQ:MSFT), Oracle Corp (NYSE:ORCL), Adobe (NASDAQ:ADBE), Salesforce (NYSE:CRM), Intuit (NASDAQ:INTU), SERVICENOW (NYSE:NOW), Uber Technologies (NYSE:UBER), Activision Blizzard (NASDAQ:ATVI), VMware (NYSE:VMW), Palo Alto Networks (NASDAQ:PANW).
Industry description
Packaged software comprises multiple software programs bundled together and sold as a group. For example, Microsoft Office includes multiple applications such as Excel, Word, and PowerPoint. In some cases, buying a bundled product is cheaper than purchasing each item individually[s20] . Microsoft Corporation, Oracle Corp. and Adobe are some major American packaged software makers.
Market Cap
The average market capitalization across the Packaged Software Industry is 8.09B. The market cap for tickers in the group ranges from 291 to 2.36T. MSFT holds the highest valuation in this group at 2.36T. The lowest valued company is BLGI at 291.
High and low price notable news
The average weekly price growth across all stocks in the Packaged Software Industry was -1%. For the same Industry, the average monthly price growth was -2%, and the average quarterly price growth was 4%. NAHD experienced the highest price growth at 721%, while SPLTF experienced the biggest fall at -67%.
Volume
The average weekly volume growth across all stocks in the Packaged Software Industry was -53%. For the same stocks of the Industry, the average monthly volume growth was 28% and the average quarterly volume growth was 46%
Fundamental Analysis Ratings
The average fundamental analysis ratings, where 1 is best and 100 is worst, are as follows
Valuation Rating: 52
P/E Growth Rating: 73
Price Growth Rating: 63
SMR Rating: 83
Profit Risk Rating: 89
Seasonality Score: -16 (-100 ... +100)