American International Group runs into resistance at its 104-week moving average
After rallying almost 50% from its December low, American International Group (NYSE: AIG) seems to have hit resistance at its 104-week moving average. Looking at the weekly chart we see how the stock moved sharply higher in the last month but turned lower in the past week after hitting the trend line. The stock found support at the 104-week in 2017 but then dropped below it in early 2018.
It may seem a little unorthodox to use a 104-week moving average, but I use it with a 13-week and a 52-week to get moving averages for one quarter, one year, and two years.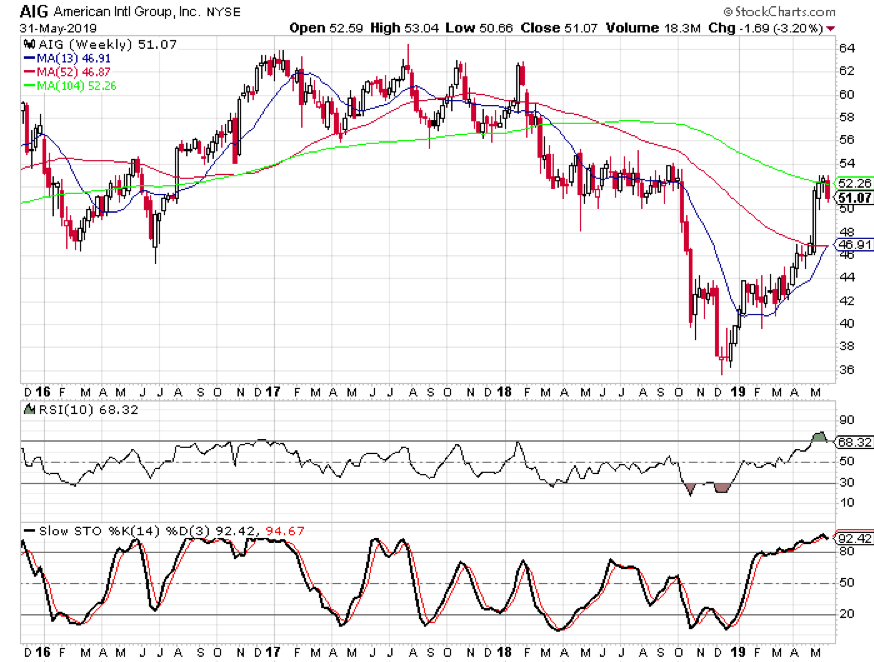 We see that the stock was tremendously overbought based on the 10-week RSI and according to the weekly stochastic readings.
Looking at the Tickeron overview for AIG, we see there are a couple of technical factors that are also indicating that a move lower is likely. The weekly MACD crossed below the signal line and in 39 of 50 previous instances, the downward trend continued.
We also see that the momentum indicator turned negative on May 31. In 60 of 81 previous instances where this occurred, the price of the stock fell further.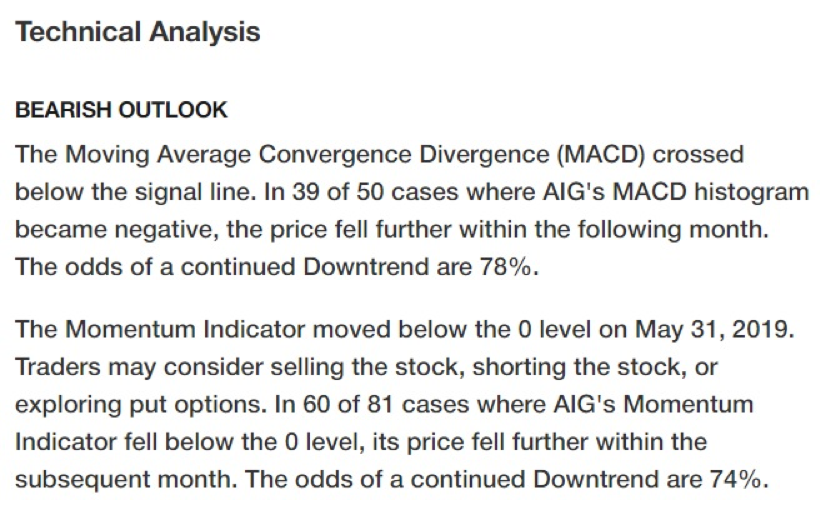 The fundamentals for AIG leave something to be desired. The earnings have been flat over the last three years while sales have declined at a rate of 5% per year during the same timeframe. The return on equity is a paltry 1.8% and the profit margin is only 3.0%.