Baozun forms new trend channel
Baozun forms new trend channel
From July through the bottom in December, Baozun (Nasdaq: BZUN) trended lower and it did so within the confines of a trend channel. During this period the stock fell from the $65 area all the way down to the $28 area. The Chinese firm provides end-to-end solutions to e-commerce business partners, and it was caught up in the fall by the Chinese market.
In the last few months, Baozun has seen a new trend channel form and this one is upwardly sloped. The stock just dropped down to the lower rail of the channel and has now turned higher.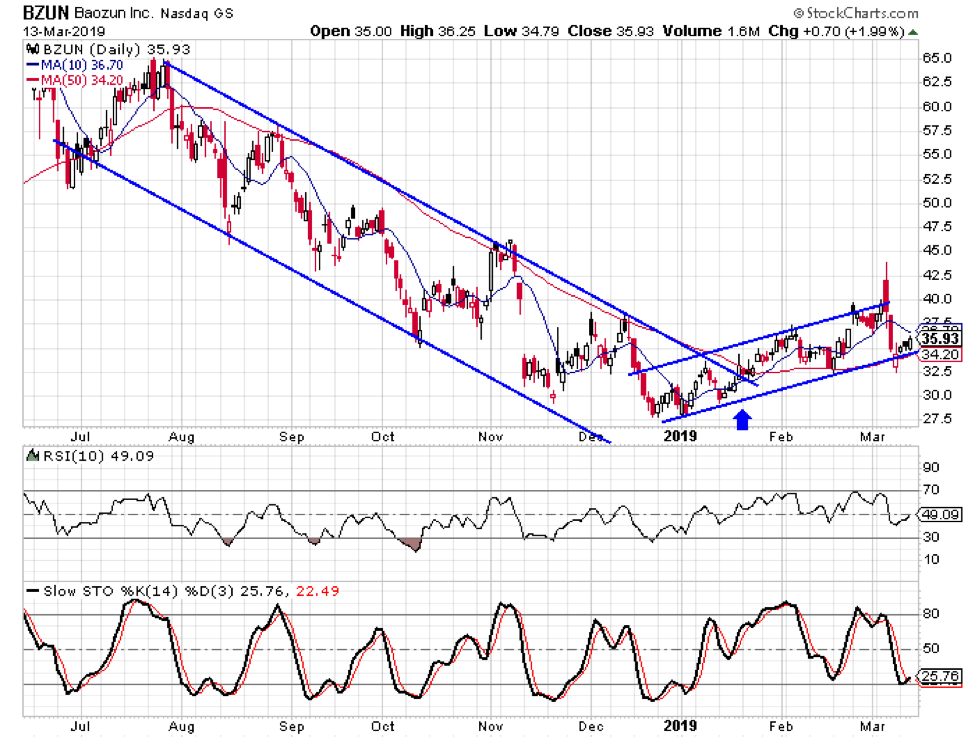 An interesting thing about the first channel was how the upper rail was in such close proximity to the stock's 50-day moving average. Now we see the lower rail of the new channel is doing the same thing.
Tickeron's AI Trend Prediction tool generated a bullish signal on Baozun on March 12 and that signal predicts a move of at least 4% over the next month. The confidence level on the signal was at 78% and past predictions on Baozun have been accurate 89% of the time.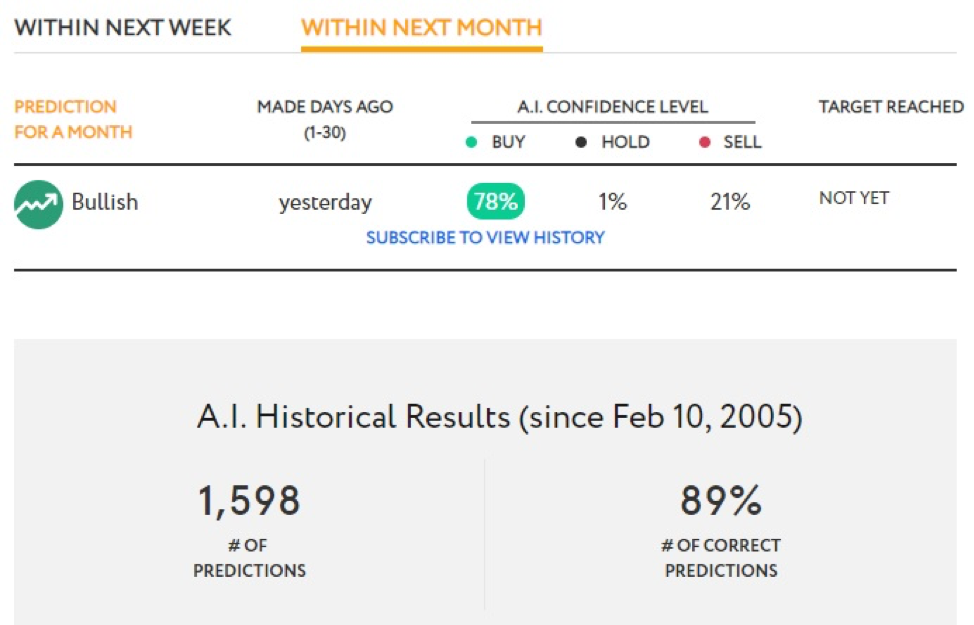 The fundamentals for Baozun are really good, especially the earnings and sales growth. Over the last three years the company has seen its earnings grow by an average of 100% per year while sales grew by 24% per year. In the most recent quarterly report earnings grew by 19% while sales were up by 33%.