Bullish signal for Marathon Petroleum (MPC) as it retakes its 50-day moving average
The energy sector has been one of the top performing sectors since the December low, second only to the industrial sector. Many of the stocks in the sector moved back above their 50-day moving averages and then dipped back down a little. Marathon Petroleum (NYSE: MPC) is one stock that did just that.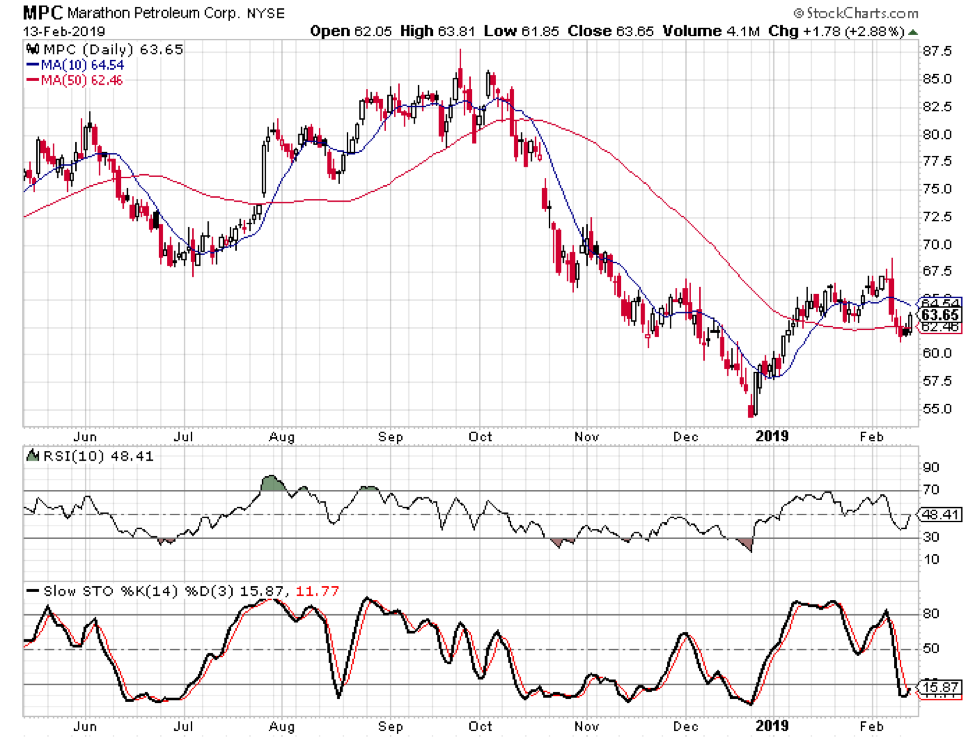 You can see how it dropped below the 50-day back in October and then tumbled all the way down below $55 before bouncing back. The stock moved back above the 50-day in early January and then consolidated a little before dipping back below it last week. The stock rallied on Wednesday and moved back above the trend line.

We also see that the stochastic readings were in oversold territory and just made a bullish crossover. These two factors should be good signs for the stock.
The Tickeron AI Trend Prediction Tool generated a bullish signal on Marathon Petroleum on February 11. The signal showed a confidence level of 70% and the previous success rate of predictions was at 67%.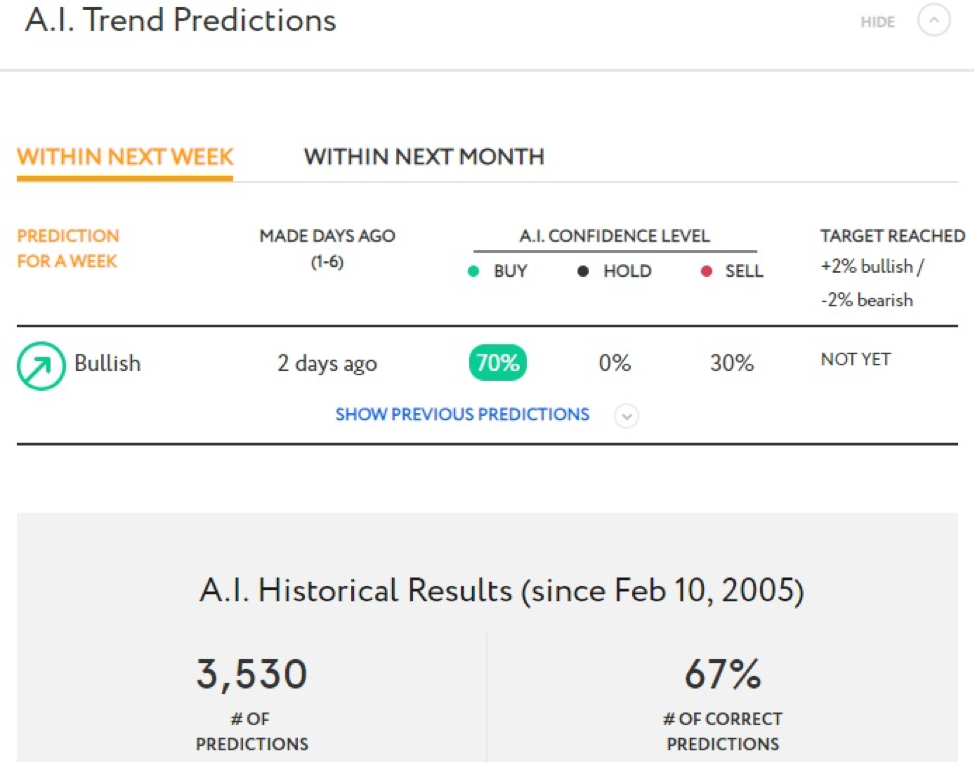 Marathon reported earnings back on February 7 and that is the big down day you see on the chart. The company beat its EPS estimate, $2.22 versus the estimated of $1.92. The company showed earnings growth of 29% for the fourth quarter on a year over year basis. Sales were up 53% over the previous year, and yet the stock fell after the report.