Bullish signal on Atlassian just days after earnings disappointment
Atlassian (Nasdaq: TEAM) released earnings last week and the enterprise software company beat on its EPS estimate and revenue estimate, but the June profit forecast was disappointing to investors.
The disappointment caused the stock to gap lower on April 18 and the stock stabilized just above the $100 mark. If we connect the highs from December, February, and March, that could be the upper rail of a trend channel. The parallel lower rail would connect the low from November with the low from last week, if indeed this is a trend channel.
The pullback in the stock caused the daily oscillators to fall to their lowest levels since last October. They never actually reached oversold territory, but each stock can be different in that regard. The stochastic readings made a bullish crossover on April 24 and that could be a good sign.

The Tickeron AI Trend Prediction tool generated a bullish signal on Atlassian on April 23 and that signal showed a confidence level of 87%. Just as impressive as that confidence level is the fact that 77% of past predictions on the stock have been successful. This signal calls for a 4% move to the upside within the next month.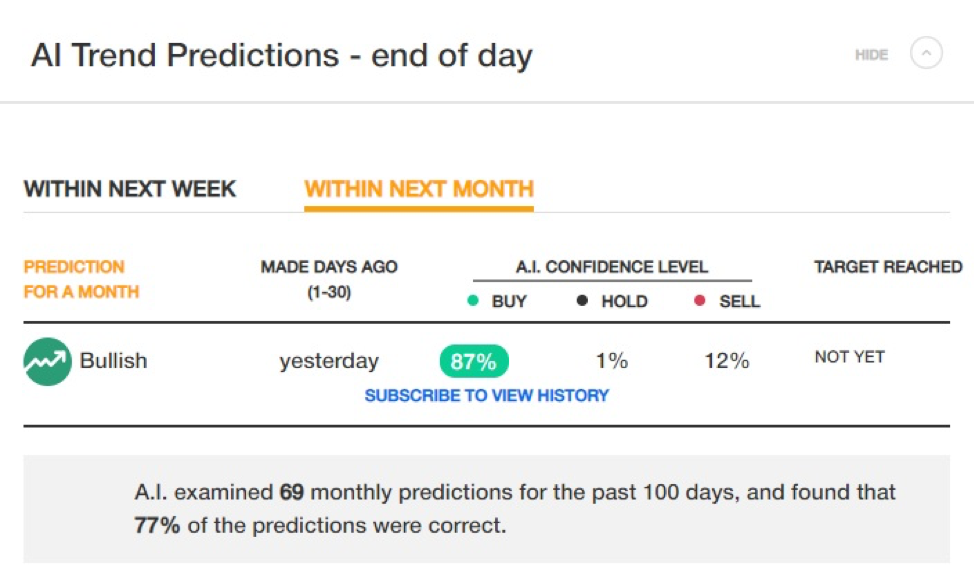 The fundamentals for Atlassian are among the best out there. The company scores a 99 on the EPS rating from Investor's Business Daily and that is the highest score a company can get. It also receives an A in the SMR category which is the best a company can get for its sales growth, profit margin, and return on equity.

Atlassian has seen its earnings grow at an annual rate of 33% per year over the last three years while sales have grown at a rate of 39% during that same period. Atlassian's composite score, which combines the fundamental ratings with the price performance, is a 99—once again the highest score a stock can get.