Bullish signal on Intel ahead of earnings
Semiconductor behemoth Intel (Nasdaq: INTC) is scheduled to report earnings on April 25. Analysts expect the company to report earnings of $0.87 per share and that would match the earnings from the first quarter of 2018.

Intel has seen earnings grow by an average of 24% per year over the last three years and they grew by 19% in the fourth quarter. Sales have grown at an average annual rate of 8% for the last three years and grew by 9% in the fourth quarter. The expectation for the first quarter is for sales to be flat.
The management efficiency measurements for Intel are really good with a return on equity of 30% and a profit margin of 34.1%.
The stock itself has been doing extremely well since the beginning of the year, gaining over 20%. Since the Christmas low, the stock is up over 30%.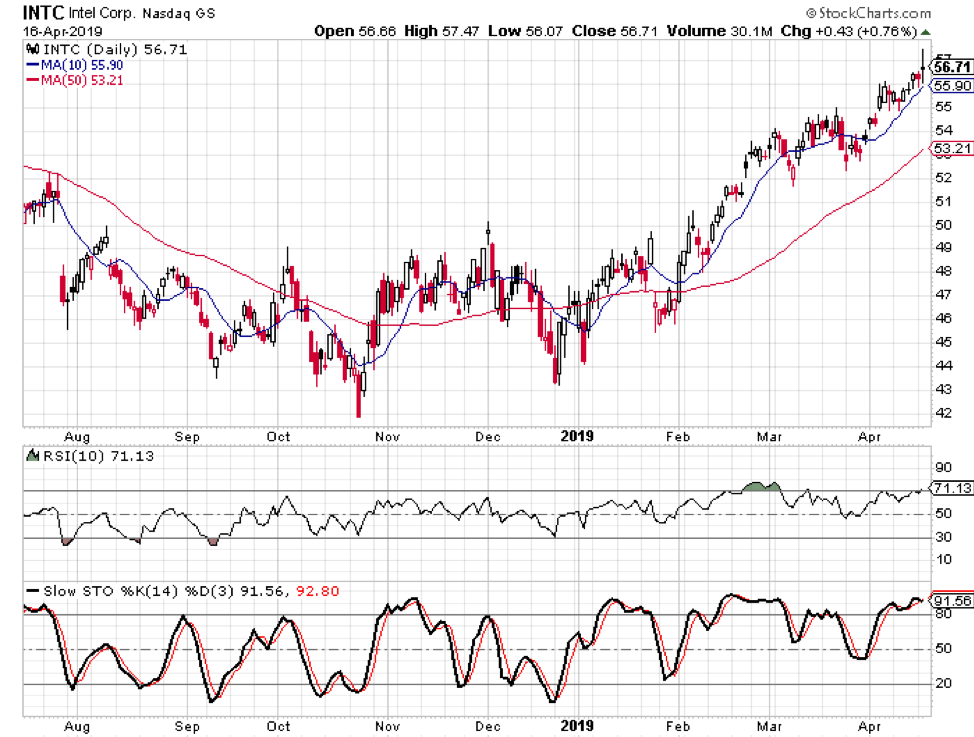 The Tickeron AI Trend Prediction tool generated a bullish signal for Intel on April 15 and that signal calls for a gain of at least 4% over the next month.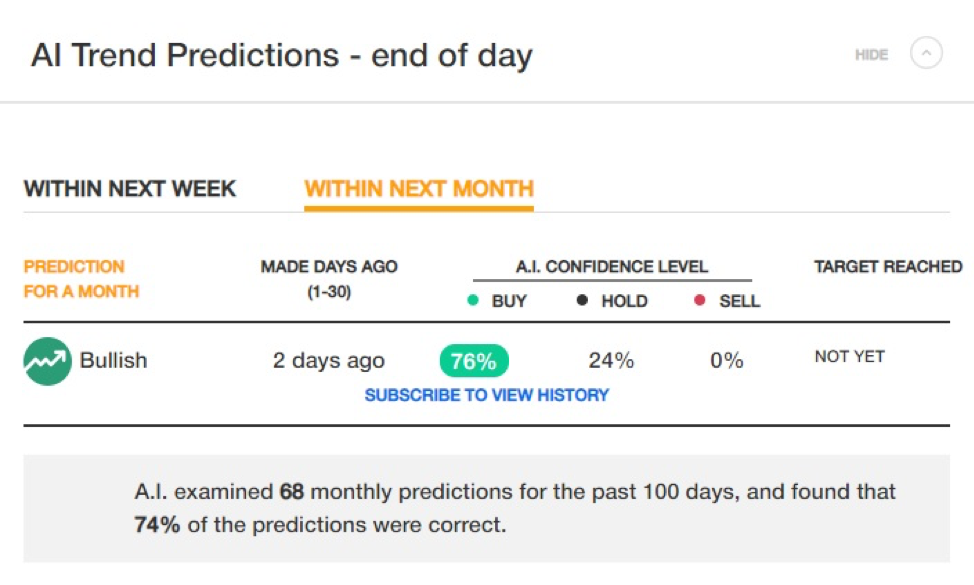 The signal showed a confidence level of 76%, and 74% of previous signals have been successful.