Holiday Online Trading Spike has Wayfair Inc. (W, $272.23) and Shopify (SHOP, $1074.1) Moving Up in Tandem
After record-shattering Black Friday and Cyber Monday sales, Wayfair Inc. (W) and Shopify (SHOP) appear to be moving in tandem, with projected strong short-term average growth of 15.5% within the last month. Tickeron's technical indicators point to a continued growth for Wayfair, amplified by its breakout from the trendline support and resistance: having bounced off the new $270.15 support line, the price is climbing toward the new $290.07 resistance line.
Zack's Investment Research included Wayfair in its Top 5 Breakthrough Stocks of 2020, with an impressive 170% year-to-date growth. Tickeron tracked a 224% growth for Wayfair in 2020.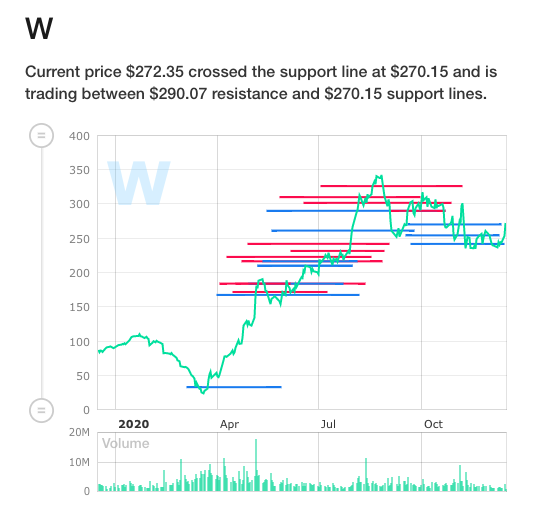 In contrast, Shopify looks to be due for a decline as it breakout out of its highest and latest resistance line. Historically, since July 2020, the stock balances between a lowest support of $885 and a highest resistance of $1134.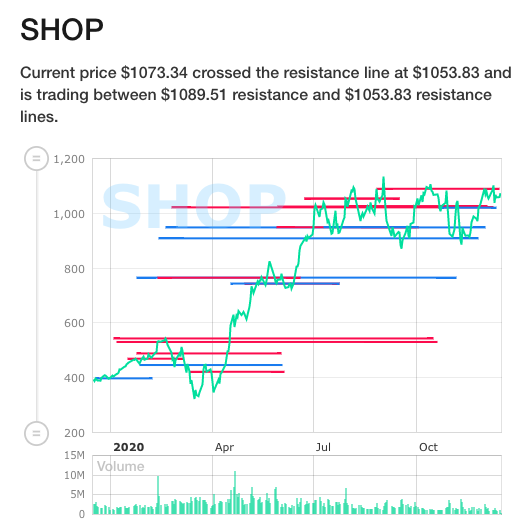 On December 15, 2020, Investorplace warned traders to sell Shopify before year-end, citing analysts who believe it to be overvalued an due for correction. (With a 231% price growth since March, a soaring $1,054.76 per share certainly raises eyebrows.) However, a day later, on December 16, Investorplace corrected themselves and published a strong buy on Shopify.