Home Construction ETF (ITB) hits lower rail of channel and gets bullish signal
The housing industry has been pointing to a recovery for several months now and with the Fed expected to cut interest rates at the July FOMC meeting that should only help the turnaround. The iShares U.S. Home Construction ETF (NYSE: ITB) has been trending higher since the December low and a trend channel has formed since the beginning of the year.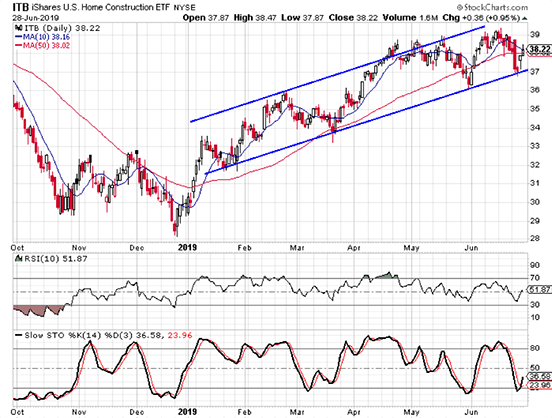 The low closes from January, March, and last week connect to form the lower rail of the channel while the upper rail is less organized. The swings within the channel have been good for 8% to 12% upward moves and they have started with the stochastic readings in oversold territory and then making a bullish crossover.

The Tickeron Trend Prediction Engine generated a bullish signal for the ETF on June 28. The signal showed a confidence level of 88%. The signal calls for a gain of at least 4% over the coming month while 95% of past predictions on the ITB have been successful.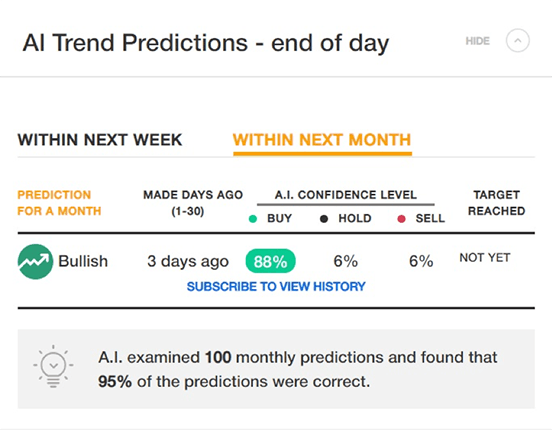 The housing industry is one of the most interest-rate sensitive industries. With growing pressure on the Fed to cut rates, the Chicago Mercantile Exchange Fed Prediction tool was showing a 65% probability of a 25 basis point rate cut.