Juniper Networks (JNPR) fills gap after earnings, but Three Falling Peaks flashing bearish
Juniper Networks (NYSE: JNPR) announced earnings results on January 29 and the results disappointed investors. The stock gapped sharply lower the next day and it would end up losing 7.6% on the day.

The stock has rallied since the earnings report and has filled the gap in the chart that formed after the earnings disappointment. Unfortunately for investors, it looks like the recent rally that filled the gap has also created a pattern know as three falling peaks.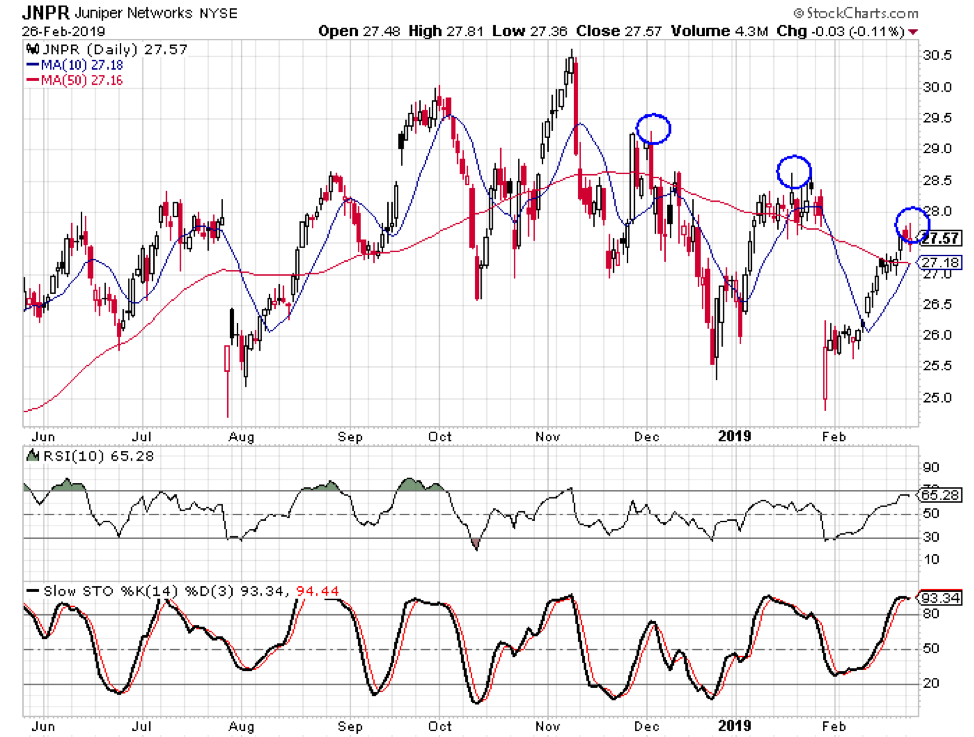 We see the peak in early December and then the peak in mid-January ahead of the earnings report. Now the stock looks like it is peaking here in February. The stochastic readings are in overbought territory and made a bearish crossover on February 26. This could be another bad sign for the stock.

The Tickeron AI Prediction tool generated a bearish signal on Juniper on February 25. That signal came with a confidence level of 83% and previous predictions have been accurate 71% of the time. The signal calls for a 4% decline in the stock price within the next month.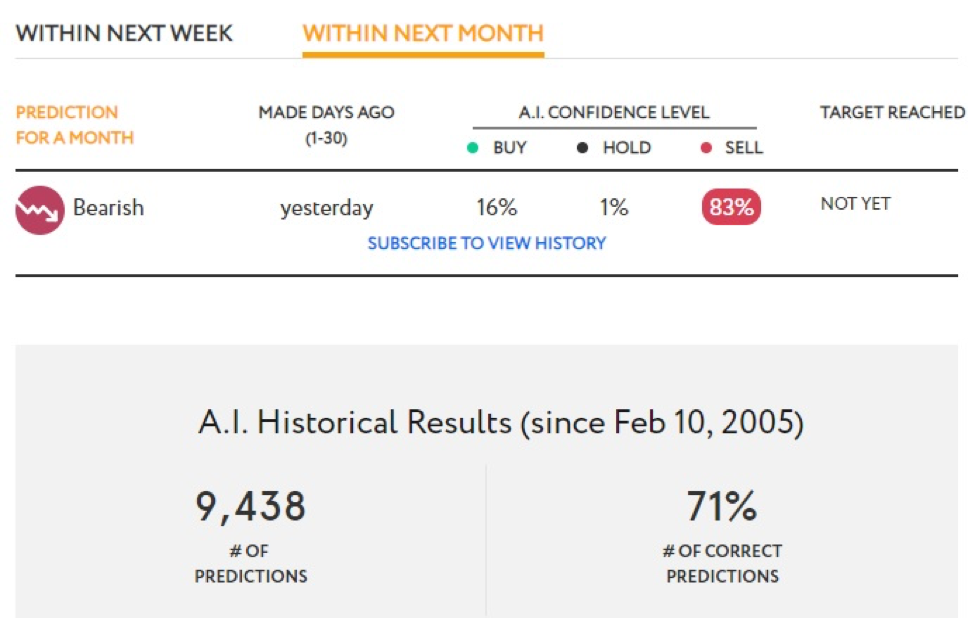 Another factor that could hurt Juniper going forward is the lack of earnings and sales growth. Over the last three years the company's earnings have declined by an average of 4% per year while sales have declined at an average of 1% per year.