Last week, after a series of unprofitable trades, the robots managed to turn things around and ultimately earned over 3% on $CEI stocks.
Last week, there was quite an interesting situation with CEI (CAMBER ENERGY INC) stocks. Initially, the robots Swing Trader Medium Volatility Stocks for Active Trading TA-FA and Swing Trader High Volatility Stocks for Active Trading TA-FA showed a loss on these stocks, but after making additional transactions, they managed to turn the situation around and earned over 3% in profits. The Swing Trader Deep Trend Analysis v.2 TA robot also participated in trading this stock.
These robots use advanced trend analysis algorithms with a unique combination of several types of moving averages. This allows traders to more accurately determine the direction of the current trend for each stock and select the most effective algorithm for generating signals to open trades.
To enhance performance, these robots employ a wide diversification strategy, enabling them to choose the most appropriate system for each stock. Additionally, the AI Robot starts trading against the trend during the trend period and vice versa.
The average trade duration is one day. After entering a trade, the AI Robot sets a "Take Profit" order, the distance of which depends on the current market volatility. To exit a position, the robot uses two options: a 3% stop loss from the position's opening price and a flexible trailing stop that allows preserving most of the profit if the market reverses.
The robot's trading results are shown without using margin. For a complete trading statistics and equity chart, click on the "show more" button on the robot's page. In the "Open Trades" tab, traders can observe in real-time how the AI Robot selects equities, enters, and exits paper trades. In the "Closed Trades" tab, users can review all previous trades made by the AI Robot.
CEI's MACD Histogram just turned positive
The Moving Average Convergence Divergence (MACD) for CEI turned positive on September 12, 2023. Looking at past instances where CEI's MACD turned positive, the stock continued to rise in of 31 cases over the following month. The odds of a continued upward trend are .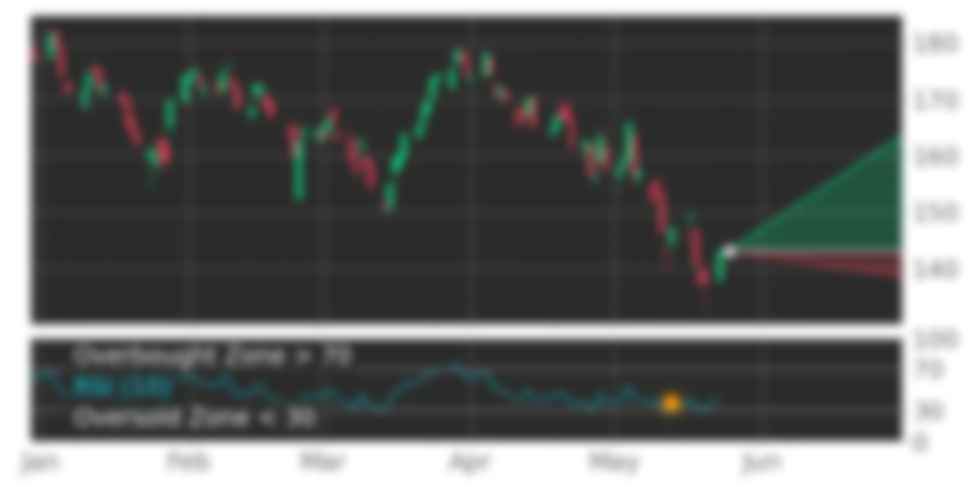 Technical Analysis (Indicators)
Bullish Trend Analysis
The RSI Indicator points to a transition from a downward trend to an upward trend -- in cases where CEI's RSI Indicator exited the oversold zone, of 50 resulted in an increase in price. Tickeron's analysis proposes that the odds of a continued upward trend are .
Following a 3-day Advance, the price is estimated to grow further. Considering data from situations where CEI advanced for three days, in of 168 cases, the price rose further within the following month. The odds of a continued upward trend are .
Bearish Trend Analysis
Following a 3-day decline, the stock is projected to fall further. Considering past instances where CEI declined for three days, the price rose further in of 62 cases within the following month. The odds of a continued downward trend are .
The Aroon Indicator for CEI entered a downward trend on September 21, 2023. This could indicate a strong downward move is ahead for the stock. Traders may want to consider selling the stock or buying put options.
Fundamental Analysis (Ratings)
The Tickeron PE Growth Rating for this company is (best 1 - 100 worst), pointing to consistent earnings growth. The PE Growth rating is based on a comparative analysis of stock PE ratio increase over the last 12 months compared against S&P 500 index constituents.
The Tickeron Seasonality Score of (best 1 - 100 worst) indicates that the company is fair valued in the industry. The Tickeron Seasonality score describes the variance of predictable price changes around the same period every calendar year. These changes can be tied to a specific month, quarter, holiday or vacation period, as well as a meteorological or growing season.
The Tickeron Valuation Rating of (best 1 - 100 worst) indicates that the company is slightly overvalued in the industry. This rating compares market capitalization estimated by our proprietary formula with the current market capitalization. This rating is based on the following metrics, as compared to industry averages: CEI's P/B Ratio (77.519) is very high in comparison to the industry average of (6.203). P/E Ratio (0.029) is within average values for comparable stocks, (16.572). Projected Growth (PEG Ratio) (0.000) is also within normal values, averaging (2.537). Dividend Yield (0.000) settles around the average of (0.125) among similar stocks. P/S Ratio (18.416) is also within normal values, averaging (120.472).
The Tickeron Price Growth Rating for this company is (best 1 - 100 worst), indicating slightly worse than average price growth. CEI's price grows at a lower rate over the last 12 months as compared to S&P 500 index constituents.
The Tickeron SMR rating for this company is (best 1 - 100 worst), indicating weak sales and an unprofitable business model. SMR (Sales, Margin, Return on Equity) rating is based on comparative analysis of weighted Sales, Income Margin and Return on Equity values compared against S&P 500 index constituents. The weighted SMR value is a proprietary formula developed by Tickeron and represents an overall profitability measure for a stock.
The Tickeron Profit vs. Risk Rating rating for this company is (best 1 - 100 worst), indicating that the returns do not compensate for the risks. CEI's unstable profits reported over time resulted in significant Drawdowns within these last five years. A stable profit reduces stock drawdown and volatility. The average Profit vs. Risk Rating rating for the industry is 77, placing this stock worse than average.
Notable companies
The most notable companies in this group are ConocoPhillips (NYSE:COP), EOG Resources (NYSE:EOG), Canadian Natural Resources Limited (NYSE:CNQ), Occidental Petroleum Corp (NYSE:OXY), Pioneer Natural Resource Co (NYSE:PXD), Hess Corp (NYSE:HES), Devon Energy Corp (NYSE:DVN), Diamondback Energy (NASDAQ:FANG), EQT Corp (NYSE:EQT), Marathon Oil Corp (NYSE:MRO).
Industry description
The oil and gas production segment includes companies that specialize in exploration, development, and production of oil and natural gas. These companies are focused on upstream operations. Companies typically identify deposits, drill wells, and extract raw materials from underground. The industry also includes related services like rig operations, feasibility studies, machinery rentals etc. Several operators in this industry work with various types of contractors such as engineering procurement and construction contractors, as well as with joint-venture partners and oil field service companies. Oil and gas often involves large fixed costs of production; so, declining crude oil prices, for example, is a potential negative for this industry. Conoco Phillips, EOG Resources, Inc. and Pioneer Natural Resources Company are some examples of companies operating in this space.
Market Cap
The average market capitalization across the Oil & Gas Production Industry is 3.77B. The market cap for tickers in the group ranges from 3.28K to 145.1B. COP holds the highest valuation in this group at 145.1B. The lowest valued company is PSTRQ at 3.28K.
High and low price notable news
The average weekly price growth across all stocks in the Oil & Gas Production Industry was 0%. For the same Industry, the average monthly price growth was 2%, and the average quarterly price growth was 8%. TRLED experienced the highest price growth at 325%, while TRLM experienced the biggest fall at -40%.
Volume
The average weekly volume growth across all stocks in the Oil & Gas Production Industry was -1%. For the same stocks of the Industry, the average monthly volume growth was 32% and the average quarterly volume growth was -7%
Fundamental Analysis Ratings
The average fundamental analysis ratings, where 1 is best and 100 is worst, are as follows
Valuation Rating: 50
P/E Growth Rating: 70
Price Growth Rating: 56
SMR Rating: 62
Profit Risk Rating: 76
Seasonality Score: 4 (-100 ... +100)