Momo Inc. hit the lower rail of an upward sloped channel and got a bullish signal from the AI Trend Prediction tool
Chinese internet company Momo Inc. (Nasdaq: MOMO) has been rallying sharply since the beginning of 2019, but it saw a little pullback in the last few weeks. The pullback could be a buying opportunity as it brought the stock down to its 50-day moving average and the lower rail of an upward sloped trend channel.
The lower rail connects the lows from December and March and the stock just hit it last week. The upper rail is parallel and connects the highs from March and early April.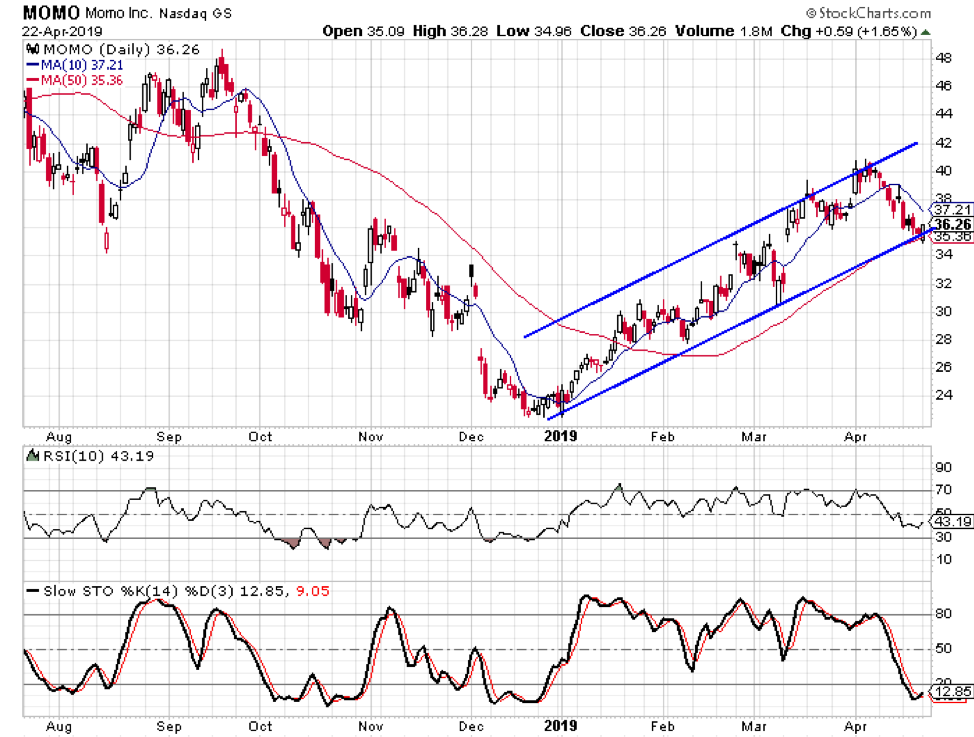 The daily stochastic readings reached oversold levels last week and that was the first time they had been there since December. The indicators made a bullish crossover on April 22 and that could be another good sign for the stock.
The Tickeron AI Trend Prediction tool generated a bullish signal for Momo on April 18 and that signal calls for a gain of at least 4% in the next month. The signal showed a confidence level of 59% and previous predictions on Momo have been successful 81% of the time.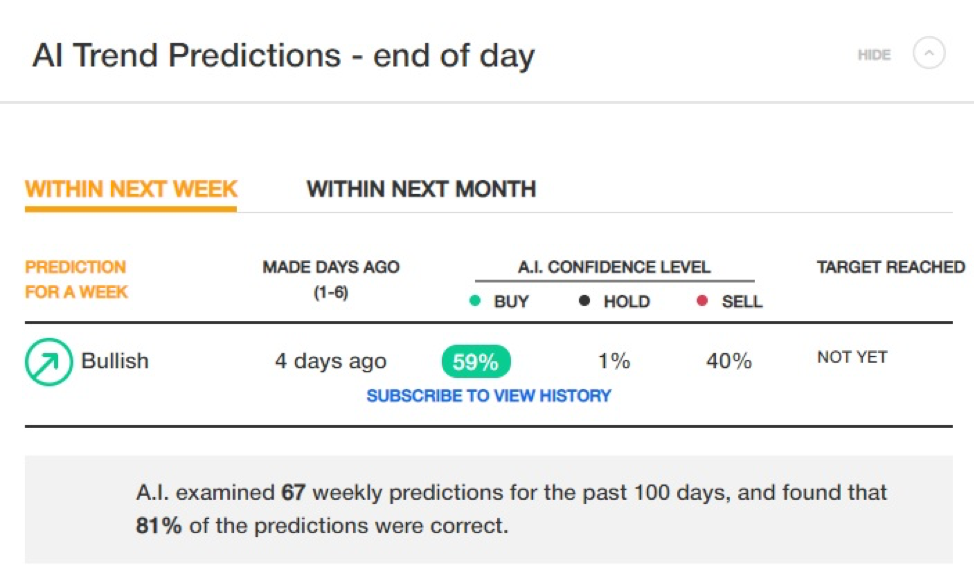 Momo's fundamentals are well above average with strong earnings growth, sales growth, and management efficiency measurements. Over the last three years the company has seen an average EPS growth of 165% per year for the last three years. Sales have grown by an average annualized rate of 158% over that same time period.
The company boasts a return on equity of 39.8% and a profit margin of 21%. The company is expected to announce earnings again on May 21, so you will want to be aware of that date.