New bullish signal on Amazon as it hits lower rail of channel
Amazon (Nasdaq: AMZN) was performing incredibly well after bottoming in December. The stock had rallied from the $1,350 area all the way up to the $1,950 in just over four months. Unfortunately for shareholders, the stock has gotten caught up in the recent selling in the overall market and has pulled back down to the $1,800 level at this point.
The good news is that the stock is right around a lower rail of what I believe to be a forming trend channel. In this case, I connected the highs from January, April, and May to form the upper rail and then drew a parallel lower rail. Connecting that rail with the low from early March puts it in the $1,800 area at this time.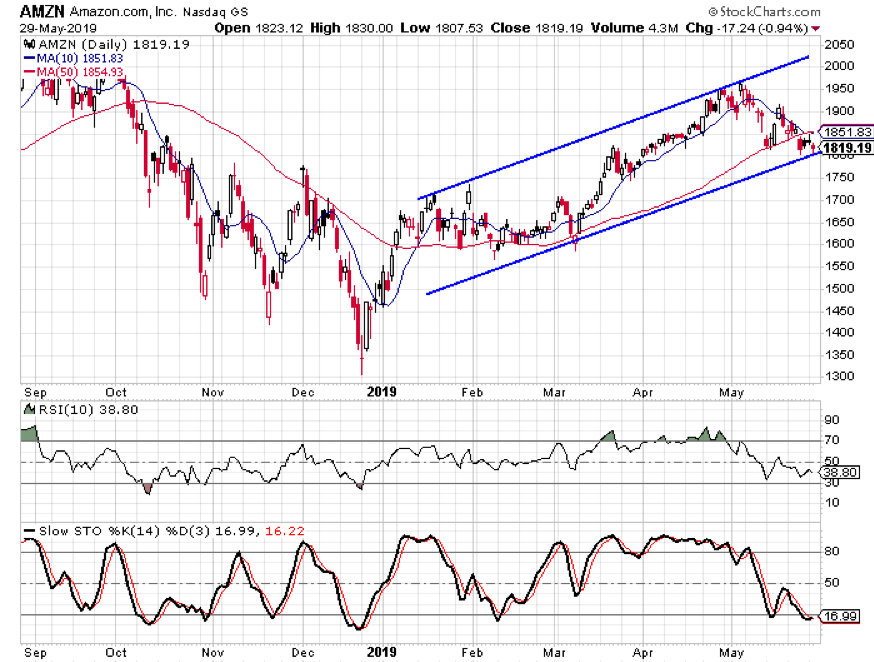 We also see that the stochastic readings have hit oversold territory and made a bullish crossover on May 29.
The Tickeron AI Trend Prediction Engine generated a bullish signal for Amazon on May 28 and it showed a confidence level of 88%. The signal calls for a gain of at least 4% over the next month and past predictions on the stock have been successful 77% of the time.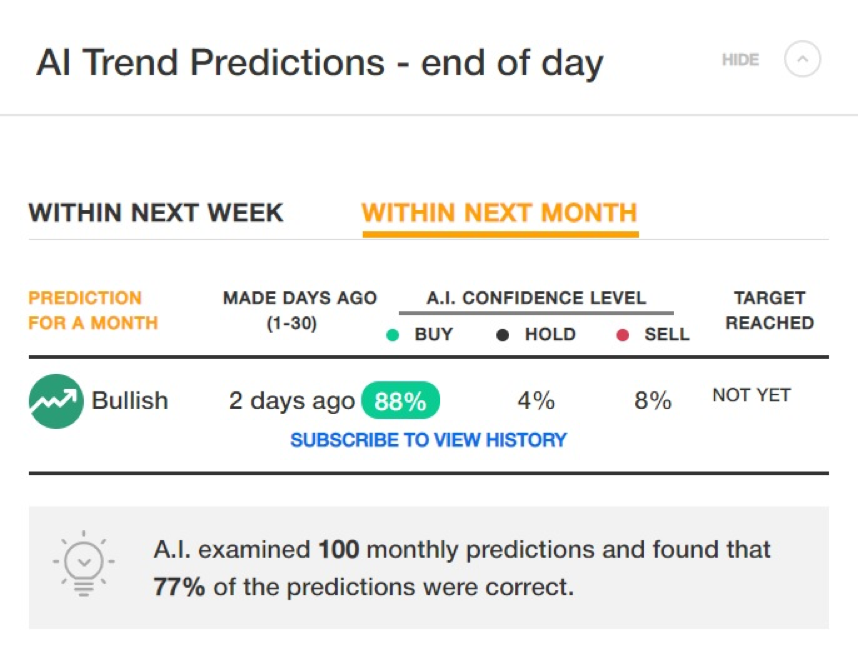 One of the reasons for Amazon's incredible run over the last few years is its fundamental performance. The company scores a 99 on Investor's Business Daily's EPS rating and that means it is in the top 1% of companies for earnings growth in the last three years and in recent quarters.
If there is a knock on Amazon, it is the company's profit margin is low. Currently, it is at 4.8% and that is well below average.