Nutanix's (NTNX) chart looks bullish, but fundamentals aren't as strong
Cloud software company Nutanix (Nasdaq: NTNX) has performed better than 92% of stocks over the past year, on a price basis that is. The company scores a 92 on Investor's Business Daily's Relative Strength rating and that means it has outperformed all but 8% of stocks on a price basis for the past year.

When we look at the daily chart we see that the stock has jumped sharply since the end of December, and it held up better than most in the fourth quarter. In fact, the stock put in a triple-bottom in the fourth quarter with the stock dropping down to the $35.25 to $35.50 area in October, November, and December. After the lows in October and November, the stock bounced back to the $47 area. In January, the stock broke above the $47 area and has continued higher.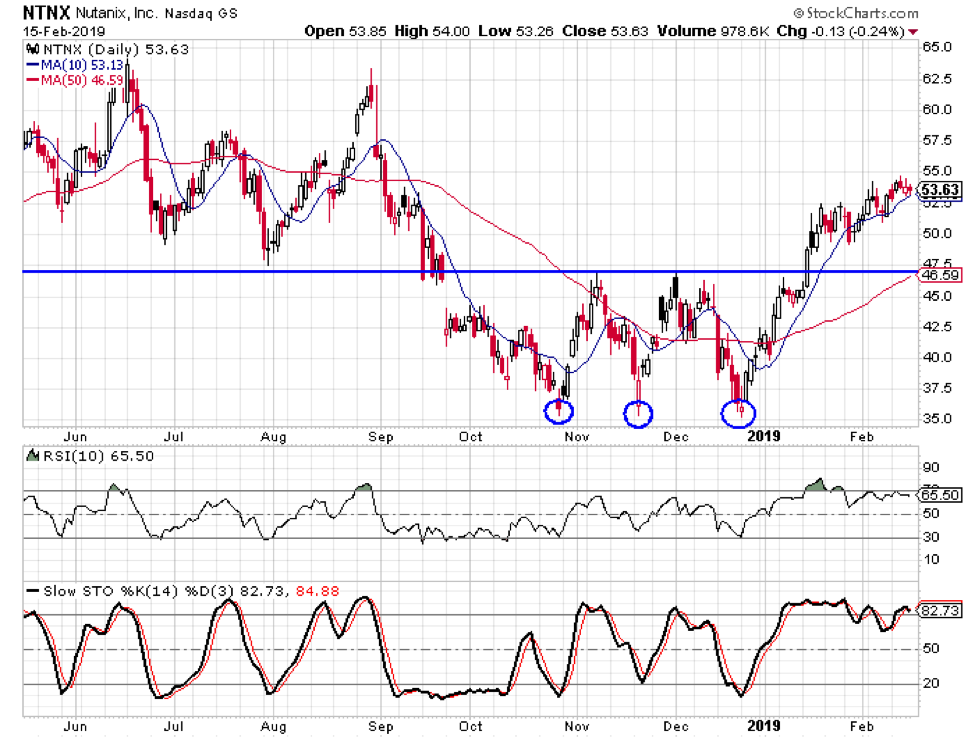 The Tickeron AI Trend Prediction tool generated a bullish signal for Nutanix on February 14. The prediction came with an 81% confidence level and 82% of past predictions have been accurate. The prediction calls for a gain of at least 4% over the next month.
If there is a concern for Nutanix, it is that the stock has been performing better than the company. The company is losing money still and has yet to turn a profit since going public in October 2016. The good news is that the company has seen sales grow by 66% per year over the last three years, so it could soon make a profit. The company is scheduled to report earnings on February 28.