Rio Tinto (RIO) hits bottom of 4-month range and gets a bullish signal
London-based Rio Tinto Group (NYSE: RIO) is in the business of mining aluminum, silver, copper, and gold. The stock has been trading in a range between $57 and $64 for the last four months and it just recently hit the bottom of the range as the overbought/oversold indicators were hitting oversold levels. This could be a good sign for the stock over the next month. If you look at the range, it is 12.3% from the bottom to the top.
The Tickeron Trend Prediction Engine generated a bullish signal for Rio Tinto on July 29 and that signal showed a confidence level of 73%. Past predictions for the stock have been successful 65% of the time. This signal was a monthly signal and it calls for a gain of at least 4% within the next month.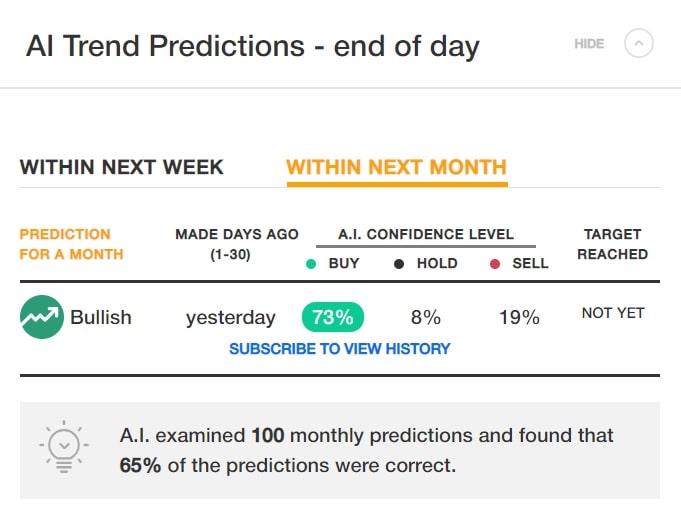 From a fundamental perspective, Rio Tinto has produced mixed results. The earnings have grown at a rate of 44% per year over the last three years, but they were down by 2% in the most recent quarterly report. The company is expected to release earnings again on August 1.

The management efficiency measurements for the company are pretty strong with a return on equity of 19.9% and a profit margin of 32.5%. The company doesn't have any long-term debt and that could be a plus if the global economy slips into a recession.