S&P Global at critical point ahead of earnings
The parent company of Standard & Poor's, S&P Global (NYSE: SPGI), is at a critical juncture on its chart and the company is getting ready to report earnings later this week. If we look at the daily chart we see that the stock found support at the $195 level back in August. The stock rallied from there and eventually moved up near the $215 level before turning lower in the fourth quarter.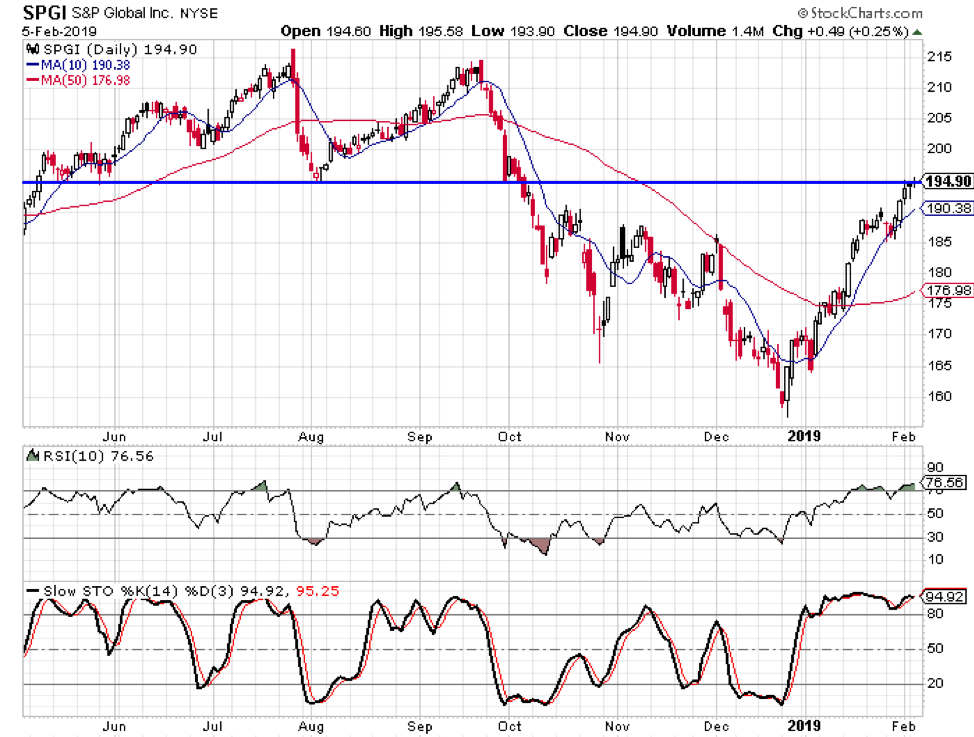 The stock would eventually fall below the $160 level in December, but it has rallied again, gaining over 22% since the close on Christmas Eve. This rally has brought the stock back up to the $195 level and the company will report fourth quarter earnings results on Thursday, February 7.
S&P Global's fundamentals have been strong over the last few years. Earnings have grown at an annual rate of 23% over the last three years, while sales have grown at a rate of 7% per year during that same time period. The earnings grew by 23% in the third quarter while sales were only up 2%.
The company's management efficiency and profitability measurements are incredibly high. The return on equity is at 83.12% and the return on assets is at 20.38%. The profit margin is a whopping 44.6% and the operating margin is at 46.8%.
S&P Global is one of the holdings in my model portfolio here on Tickeron, the 20/20 Portfolio. Join today for free to follow my trades and portfolio re-allocations!