This Discount Retailer is Poised for a Rally
The early indications from holiday retail sales numbers are showing that retailers had a very merry Christmas, but the results did vary from one segment to another. According to the Mastercard SpendingPulse report, retail sales were up 5.1% from December 1 through 24 compared to the same period one year ago.
There were interesting pockets where sales increased and decreased. Home improvement sales were up 9% while electronics were down 0.7%. Another area that saw a big increase was apparel with a gain of 7.9%.
Enter Ross Stores (Nasdaq: ROST) -- a company I have been watching for quite some time. The stock pulled back in the last few months, but it found support just above its 104-week moving average.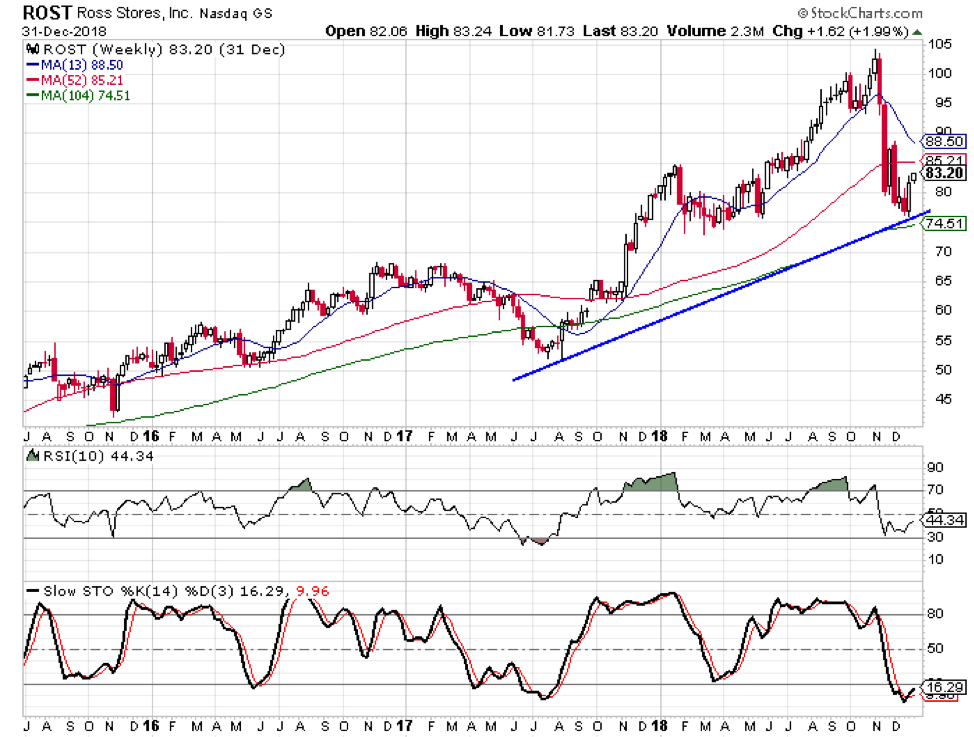 The stock was tremendously oversold based on the weekly stochastic readings. The readings were the lowest they had been since July '17 before turning higher in the last two weeks. When the stochastic readings made a bullish crossover in '17, the stock rallied over 50% in the next six months.

The company has seen its earnings grow at a solid pace in recent years. The EPS growth rate has averaged 18% annually over the last three years and analysts expect earnings growth of 25% in the current year.
I don't know that we will see a 50% jump in the stock over the next six months, but I certainly expect the stock to rally.