Wayfair: The technical analysis and fundamentals are in disagreement
Wayfair: The technical analysis and fundamentals are in disagreement
Internet retailer Wayfair (NYSE: W) seems to be defying the odds in my opinion. The stock has performed incredibly well over the last few months, but the fundamentals of the company are really weak compared to other companies.

Looking at the daily chart, we see that Wayfair more than doubled from its December low to the recent high. The rally got a big boost from the earnings report on February 22 and we see that on the chart with the big gap higher. The stock has pulled back in recent weeks, but it looks like it is hitting support in the $150 area.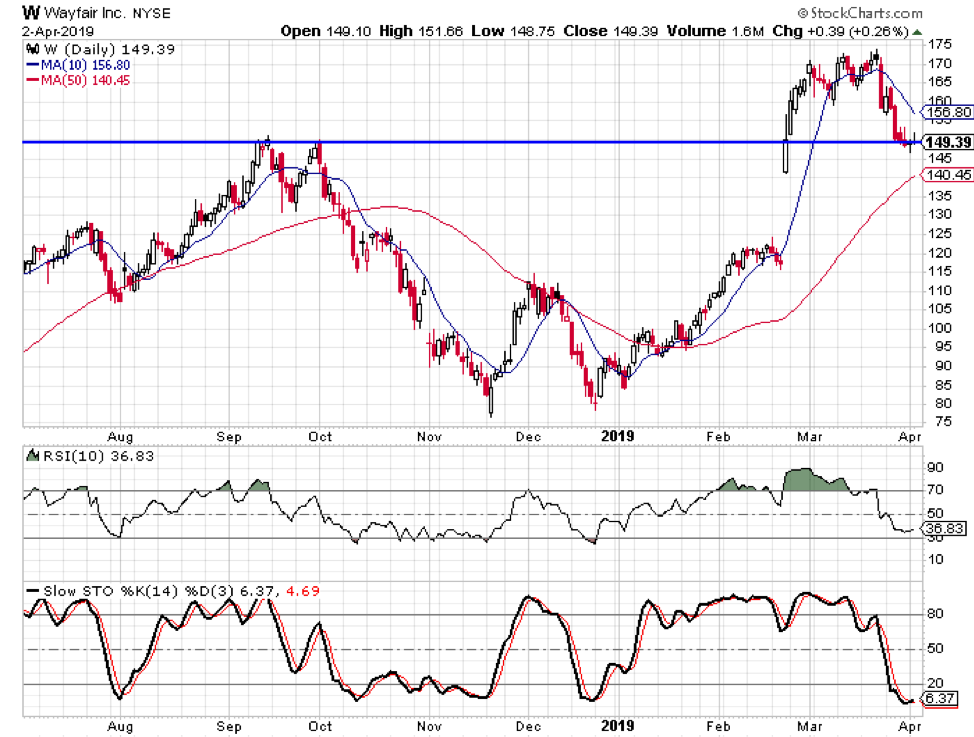 The daily stochastics moved from overbought to oversold during the recent pullback and they performed a bullish crossover on April 2.
The AI Trend Prediction tool generated a bullish signal for Wayfair on April 1. The predicted move calls for a gain of at least 2% over the next week and it came with a confidence level of 74%. Previous predictions on Wayfair have been successful 85% of the time.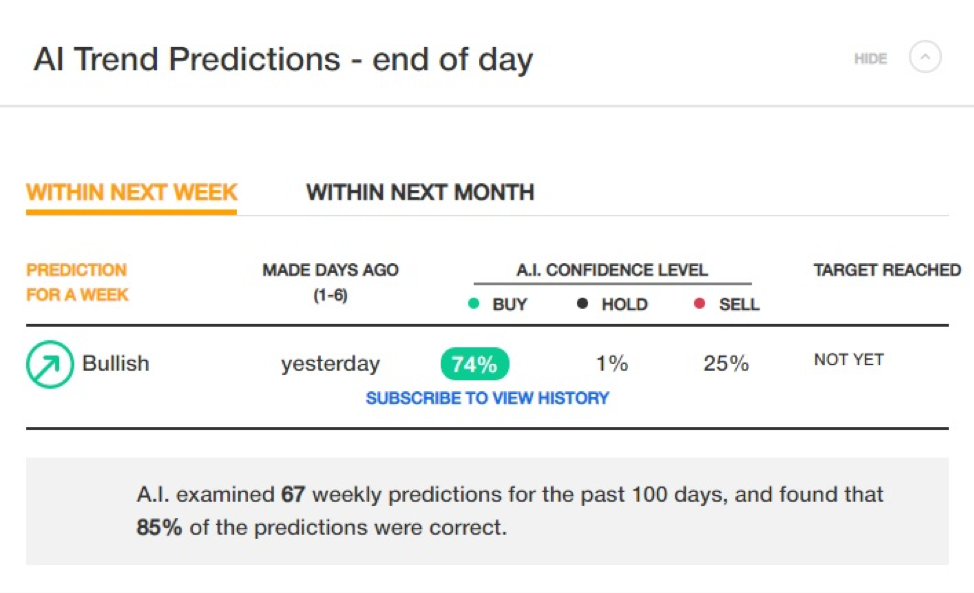 I wrote a bearish article about the stock back on December 5 and another one on January 15. The article in December turned out to be a great call as the stock fell from the $110 area all the way down to $80. The article in January was completely wrong as the stock rallied right through resistance.
I mentioned earlier that Wayfair's fundamentals were weak. The company scores a 2 on Investor's Business Daily's EPS rating system and that means that 98% of companies in their database have seen better earnings growth in recent years and the most recent quarter. The company gets a D in IBD's SMR rating system and that is the second lowest grade possible.

The company has continued to lose money and therefore it doesn't have a return on equity and the profit margin is a -5.4%. The only thing that keeps the SMR rating from being an E is the sales growth. The company has seen sales grow at a rate of 42% per year over the last three years and they grew by 40% in the most recent quarter.
The short-term chart looks good for Wayfair, but I would have trouble making a long-term investment in Wayfair with the current earnings picture.