Autodesk finds support in the $150 area and generates a bullish signal
Application software firm Autodesk (Nasdaq: ADSK) has been on a bit of roller coaster ride over the last nine months. The stock was down under $130 last July and then bounced up to the $160 area. Then it fell with the overall market in October, bounced again and fell again in December. Since the December low when the stock was under $120, it had bounced back up to above $165 before pulling back in the last few weeks
.

Despite the roller coaster ride, it looks like the stock has found support at the $150 level and is hovering just above it currently. The $150 level marked a temporary high in December—between the high from last fall and the recent high.
The stock fell enough in March that the stochastic readings dropped in to oversold territory. They have climbed slightly and are just above oversold territory at this time and the indicators just made a bullish crossover.

The Tickeron AI Trend Prediction tool generated a bullish signal on Autodesk on March 18. That signal had a confidence level of 67% and it calls for a gain of at least 2% over the next week. Previous predictions on Autodesk have been accurate 70% of the time.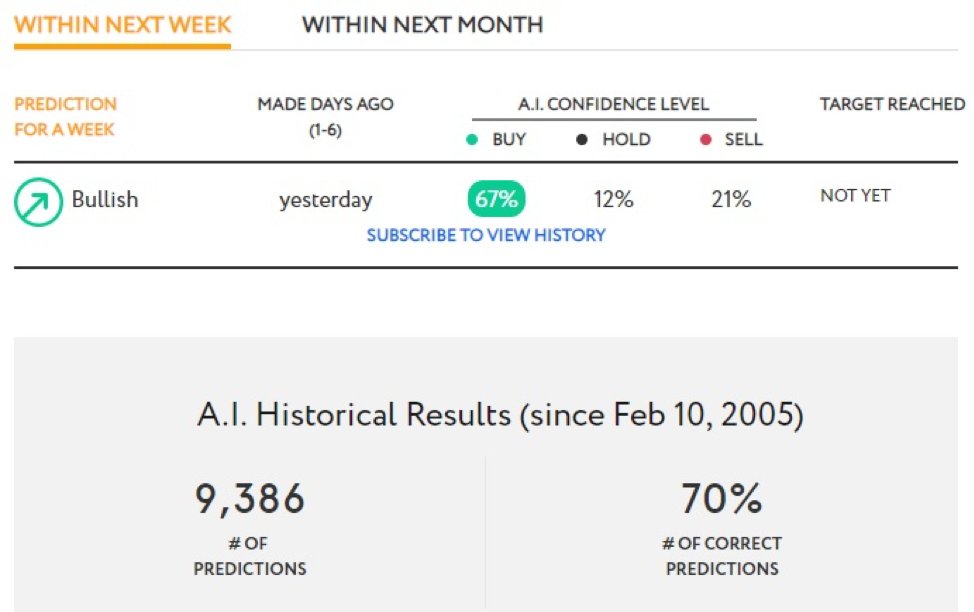 The fundamentals for Autodesk are rather perplexing. The earnings have been flat over the last three years and so have the sales. However, the most recent quarterly report showed an earnings jump of 611% and a sales jump of 33%. The company doesn't have a return on equity because it had been losing money and that also meant a negative profit margin. The question is whether the company has turned the corner and will now return to profitability in 2019.