KKR Swing Trading: Boost Profits with 40.06% Sector Rotation Strategy
Spectacular Sector Rotation Strategy Scores a 40.06% Gain for KKR through Tactical Swing Trading
Swing trading has a unique appeal to many investors. Its blend of technical analysis (TA) and fundamental analysis (FA) can provide opportunities for significant gains, without the day-to-day stress of day trading or the long-term commitment of buy-and-hold investing. In the recent scenario, it has demonstrated its power by generating a whopping 40.06% return for KKR through the clever application of a sector rotation strategy.
One of the key elements of this impressive performance is the strategic use of the Aroon Indicator. For those unfamiliar with this term, the Aroon Indicator is a popular tool among technical traders that helps identify when a new trend is likely to start and how strong it may be. A positive trend in the Aroon Indicator is often a reliable sign of a potential uptrend in a stock's price.
Recently, the Aroon Indicator for KKR entered an uptrend, signaling the possibility of more significant gains. The historical statistics appear promising. In 161 of 274 cases where KKR's Aroon Indicator entered an uptrend, the stock price rose further within the subsequent month. This implies a probability of 59% for a continued uptrend. Given these odds, the likelihood of witnessing a positive price movement in the short term is encouraging for investors.
The role of a robust sector rotation strategy in this setup cannot be undermined. In simple terms, sector rotation involves shifting investments from one sector of the economy to another, based on macroeconomic or market trends. It's a strategic approach that takes advantage of different stages of the economic cycle, which affects sectors differently. In KKR's case, such a well-orchestrated sector rotation strategy, combined with the insightful use of the Aroon Indicator, led to stellar returns.
The recent performance of KKR illustrates the potential of the combination of swing trading and a shrewd sector rotation strategy. Utilizing these techniques with keen attention to the Aroon Indicator's readings can provide investors with opportunities for substantial gains. As always, a thorough understanding of both technical and fundamental analysis is crucial to successfully implementing such a strategy.
This 40.06% gain achieved by KKR is a testament to the power of this unique blend of TA, FA, and sector rotation strategy. As we continue to monitor the markets, one thing is clear - when applied effectively, such methodologies can offer valuable insights and robust returns in a dynamic trading environment.
KKR's MACD Histogram crosses above signal line
The Moving Average Convergence Divergence (MACD) for KKR turned positive on August 30, 2023. Looking at past instances where KKR's MACD turned positive, the stock continued to rise in of 44 cases over the following month. The odds of a continued upward trend are .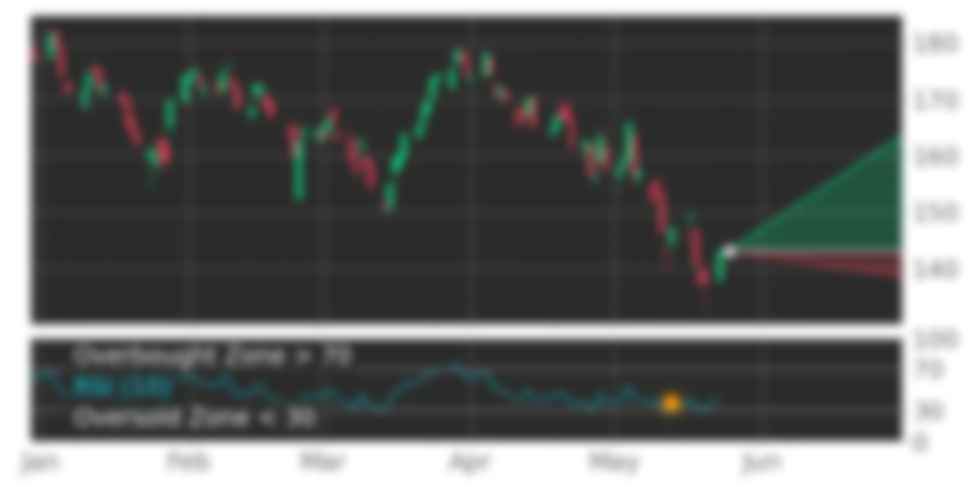 Technical Analysis (Indicators)
Bullish Trend Analysis
The Momentum Indicator moved above the 0 level on August 29, 2023. You may want to consider a long position or call options on KKR as a result. In of 92 past instances where the momentum indicator moved above 0, the stock continued to climb. The odds of a continued upward trend are .
Following a 3-day Advance, the price is estimated to grow further. Considering data from situations where KKR advanced for three days, in of 359 cases, the price rose further within the following month. The odds of a continued upward trend are .
The Aroon Indicator entered an Uptrend today. In of 290 cases where KKR Aroon's Indicator entered an Uptrend, the price rose further within the following month. The odds of a continued Uptrend are .
Bearish Trend Analysis
The Stochastic Oscillator demonstrated that the ticker has stayed in the overbought zone for 8 days. The longer the ticker stays in the overbought zone, the sooner a price pull-back is expected.
Following a 3-day decline, the stock is projected to fall further. Considering past instances where KKR declined for three days, the price rose further in of 62 cases within the following month. The odds of a continued downward trend are .
KKR broke above its upper Bollinger Band on August 31, 2023. This could be a sign that the stock is set to drop as the stock moves back below the upper band and toward the middle band. You may want to consider selling the stock or exploring put options.
Fundamental Analysis (Ratings)
The Tickeron Profit vs. Risk Rating rating for this company is (best 1 - 100 worst), indicating low risk on high returns. The average Profit vs. Risk Rating rating for the industry is 80, placing this stock better than average.
The Tickeron PE Growth Rating for this company is (best 1 - 100 worst), pointing to consistent earnings growth. The PE Growth rating is based on a comparative analysis of stock PE ratio increase over the last 12 months compared against S&P 500 index constituents.
The Tickeron Price Growth Rating for this company is (best 1 - 100 worst), indicating steady price growth. KKR's price grows at a higher rate over the last 12 months as compared to S&P 500 index constituents.
The Tickeron SMR rating for this company is (best 1 - 100 worst), indicating weak sales and an unprofitable business model. SMR (Sales, Margin, Return on Equity) rating is based on comparative analysis of weighted Sales, Income Margin and Return on Equity values compared against S&P 500 index constituents. The weighted SMR value is a proprietary formula developed by Tickeron and represents an overall profitability measure for a stock.
The Tickeron Valuation Rating of (best 1 - 100 worst) indicates that the company is significantly overvalued in the industry. This rating compares market capitalization estimated by our proprietary formula with the current market capitalization. This rating is based on the following metrics, as compared to industry averages: P/B Ratio (2.893) is normal, around the industry mean (3.502). P/E Ratio (49.751) is within average values for comparable stocks, (31.346). Projected Growth (PEG Ratio) (1.215) is also within normal values, averaging (4.179). Dividend Yield (0.010) settles around the average of (0.071) among similar stocks. P/S Ratio (5.068) is also within normal values, averaging (77.915).
Notable companies
The most notable companies in this group are Bank of New York Mellon Corp (NYSE:BK), Ares Capital Corp (NASDAQ:ARCC), WisdomTree (NYSE:WT), AMTD IDEA Group (NYSE:AMTD).
Industry description
Investment Managers manage financial assets and other investments of clients. Management includes designing a short- or long-term strategy for buying/holding and selling of portfolio holdings. It can also include tax services and other aspects of financial planning as well. While it is perceived that the industry is faced with growing competition from robo-advisors/digital platforms and passive/ index-tracking funds, many investors still find value in actively managed in-person services that investment management companies often emphasize on. At the same time, many wealth managers are also incorporating digital initiatives/low cost options in addition to their in-person customized services. Their main sources of revenues are fees as a percentage of assets under management, in addition to a certain portion of clients' gains from asset appreciation. BlackRock, Inc., Blackstone Group Inc and Brookfield Asset Management are some of the major investment management companies.
Market Cap
The average market capitalization across the Investment Managers Industry is 5.24B. The market cap for tickers in the group ranges from 57 to 108.81B. FDLPF holds the highest valuation in this group at 108.81B. The lowest valued company is RSERF at 57.
High and low price notable news
The average weekly price growth across all stocks in the Investment Managers Industry was -1%. For the same Industry, the average monthly price growth was 9%, and the average quarterly price growth was 13%. RHCO experienced the highest price growth at 29%, while PNXPF experienced the biggest fall at -58%.
Volume
The average weekly volume growth across all stocks in the Investment Managers Industry was -14%. For the same stocks of the Industry, the average monthly volume growth was 18% and the average quarterly volume growth was -18%
Fundamental Analysis Ratings
The average fundamental analysis ratings, where 1 is best and 100 is worst, are as follows
Valuation Rating: 36
P/E Growth Rating: 50
Price Growth Rating: 49
SMR Rating: 69
Profit Risk Rating: 80
Seasonality Score: -23 (-100 ... +100)