Read opinions of our experts on most interesting events in markets
---
Read opinions of our experts on most interesting events in markets
Proofpoint (PFPT, $172.90) agreed to $12.3B private takeover by Thoma Bravo
Proofpoint agreed to a takeover by private equity group Thoma Bravo. The deal will value the cybersecurity company at $12.3 billion.
Proofpoint shareholders will receive $176 in cash for each outstanding share, a 33.55% premium to its Friday closing price.
The deal also includes a 45-day 'Go Shop" period that will expire on June 9.
"Proofpoint has established itself as a true powerhouse in the cybersecurity sector due to its innovative suite of market-leading products and impressive customer base of leading companies around the world," said Thomas Brova partner Chip Virnig. "As the sophistication of cyberattacks continues to increase, Proofpoint is delivering the most effective solutions to help organizations protect their data and people across digital platforms."
The following part of the article is updated on

May 27, 2022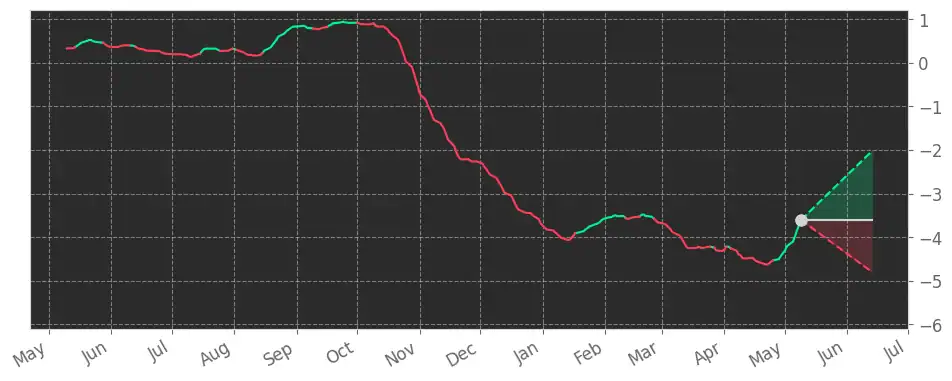 Stocks in the group have a Negative Outlook today, backed by the Aroon Indicator. Tickeron has a negative outlook on this group and predicts a further decline by more than 4.00% within the next month with a likelihood of 48%. During the last month, the daily ratio of advancing to declining volumes was 1 to 1.02.
38 stocks in the group of tickers confirmed the negative outlook based on the TrendMonth indicator with average odds of 73%.
Notable companies
The most notable companies in this group are PayPal Holdings (NASDAQ:PYPL), Dropbox (NASDAQ:DBX), Bread Financial Holdings (NYSE:BFH).
Market Cap
's Market Caps
The average market capitalization across the group is 8.5B. The market cap for tickers in the group ranges from 0 to 92.8B. PYPL holds the highest valuation in this group at 92.8B. The lowest valued company is ADFT at 0.
High and low price notable news
's high and low price movers
The average weekly price growth across all stocks in the group was 3.65%. For the same group, the average monthly price growth was -8.84%, and the average quarterly price growth was -31.75%. DBKSF experienced the highest price growth at 83.33%, while BLFDF experienced the biggest fall at -48.36%.
5/25/22 7:32 AM: NantHealth (NH, $0.52) is a top weekly loser for penny stocks, falling -15.95%
5/24/22 7:00 AM: Fidelity National Information Services (FIS, $101.71) was a top weekly gainer, with a +5.62% jump
5/24/22 7:00 AM: Red Cat Holdings (RCAT, $1.95) is a top weekly gainer for penny stocks, rising +15.38%
Volume
's volume movers
The average weekly volume growth across all stocks in the group was 45.9%. For the same stocks of the group, the average monthly volume growth was 5.13% and the average quarterly volume growth was 46.88%
5/13/22 4:50 AM: The volume for ZENDESK stock increased for one day, resulting in a record-breaking daily growth of 216% of the 65-Day Volume Moving Average
5/11/22 7:39 AM: The volume for Fluent stock increased for one day, resulting in a record-breaking daily growth of 204% of the 65-Day Volume Moving Average
4/29/22 5:43 AM: The volume for OptimizeRx stock increased for one day, resulting in a record-breaking daily growth of 212% of the 65-Day Volume Moving Average
Fundamental Analysis Ratings
's Fundamental Analysis Ratings
The average fundamental analysis ratings, where 1 is best and 100 is worst, are as follows
Valuation Rating:
P/E Growth Rating:
Price Growth Rating:
SMR Rating:
Profit Risk Rating:
Seasonality Score:
26
(-100 ... +100)
View all posts by Sarah Patel