Take-Two Interactive Software having trouble moving back above its 50-day
Gaming software company Take-Two Interactive Software (Nasdaq: TTWO) has been trending lower over the last six months and it hasn't bounced back as much as other stocks. There are two hurdles the stock faces at this point—the upper rail of a downward sloped channel and the 50-day moving average. The two layers of resistance are in close proximity to one another with both in the $97-$98 area.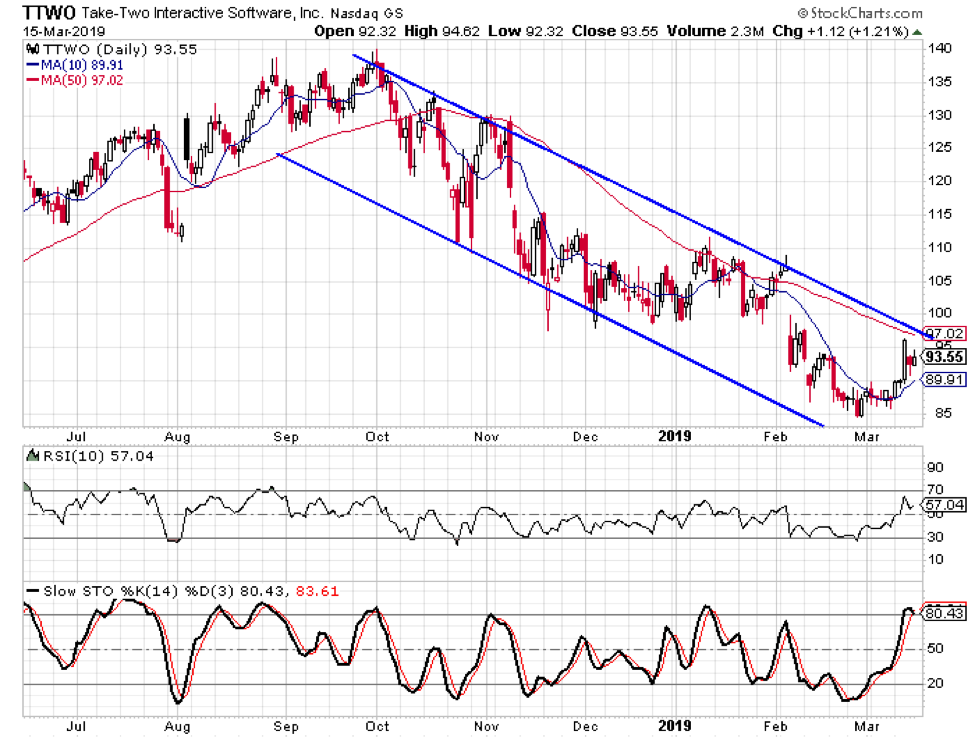 For the sake of comparison, the S&P 500 crossed back above its 50-day moving average in mid-January as did the Nasdaq.

The Tickeron AI Trend Prediction tool generated a bearish signal on Take-Two on March 15. The prediction calls for a decline of 4% decline in the next month and it showed a confidence level of 59%. Past predictions on Take-Two have been successful 76% of the time.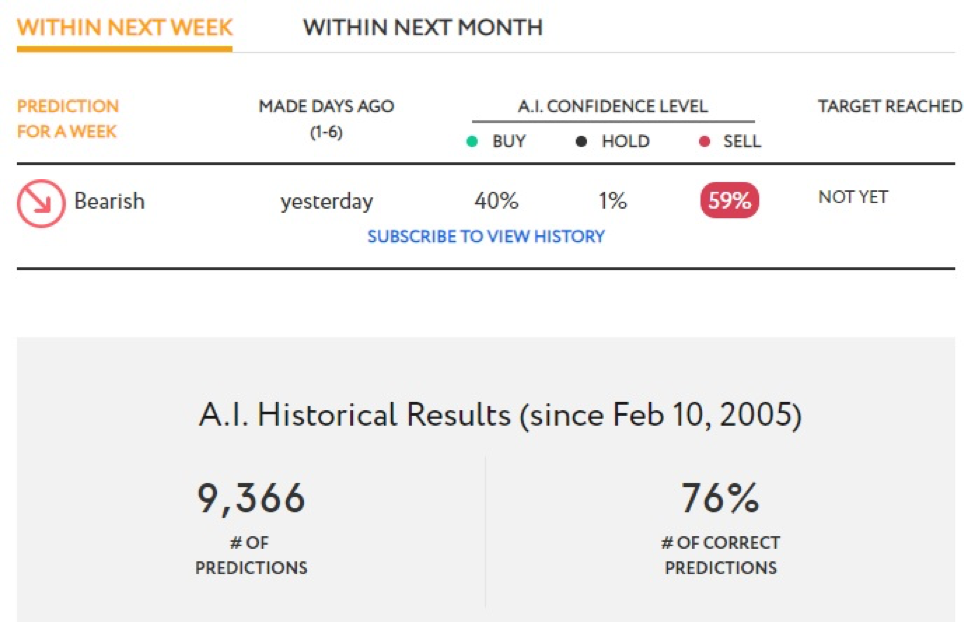 Take-Two's fundamentals are somewhat of a conundrum. In the most recent quarter the company's earnings fell by 50% while sales jumped by 160%. Over the last three years the earnings have grown at a rate of 34% while sales have grown at a rate of 16%.
The company's management efficiency measurements are really good with a return on equity of 32.6% and a profit margin of 28.2%.