Three Falling Peaks Pattern on Autodesk Could Be a Bad Sign
Software firm Autodesk (Nasdaq: ADSK) saw a pattern form in the last few days that could be a bad sign for the stock. The stock hit a temporary high on Friday and has since turned lower. That is the third lower high the stock has hit since October and that has formed a Three Falling Peaks pattern.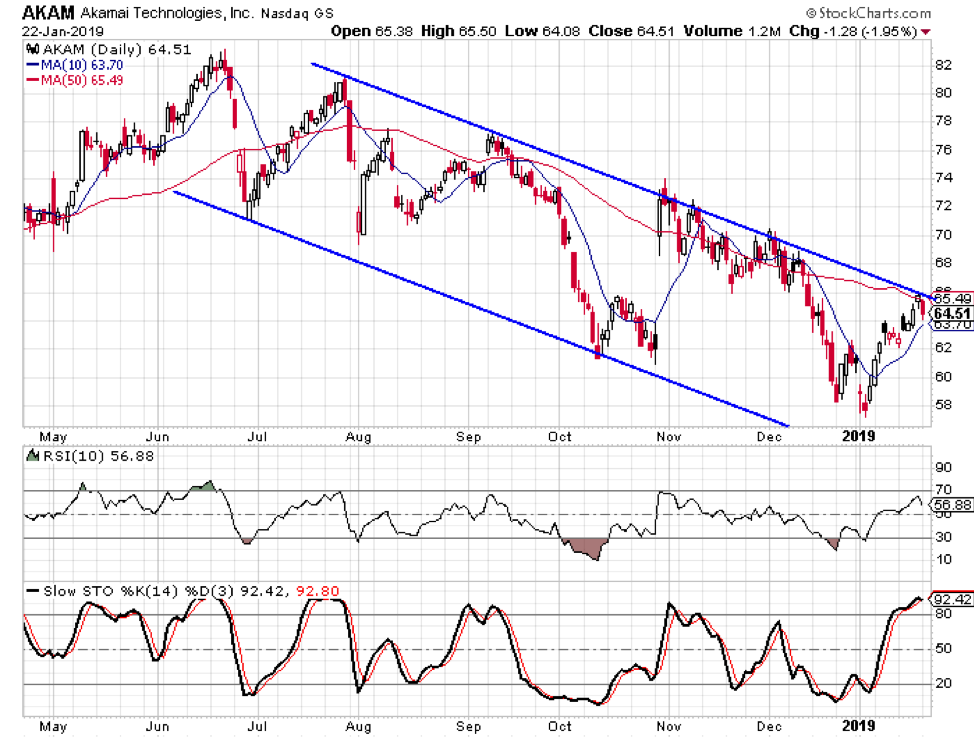 We see the high from October, another high in December, and now the third one from last Friday. You could also draw a trendline that connects the three closing highs, ignoring the intraday high on December 3.
We also see that the overbought/oversold indicators hit overbought levels with the recent rally and they have now turned lower with the stochastic readings making a bearish crossover.
Tickeron's AI Trend Predictor made a bearish prediction on Autodesk two days ago and the previous predictions on ADSK have been accurate 74% of the time since 2005. The model predicts that there is an 88% probability of a decline of at least 4% in the coming month for Autodesk.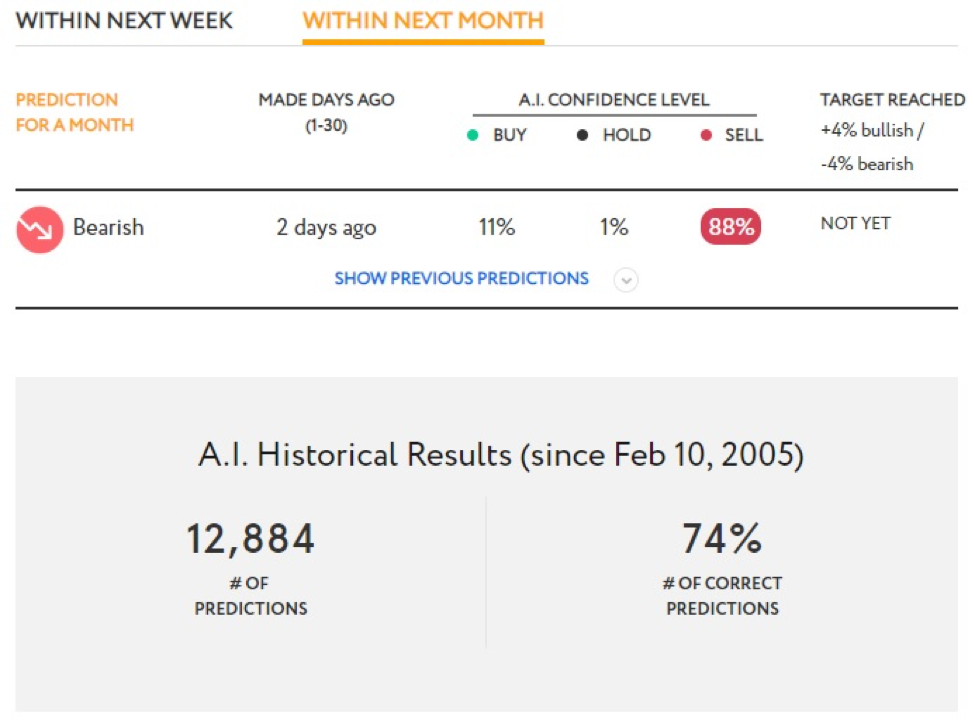 Looking at the fundamentals for Autodesk we get quite a mixed picture. Earnings growth has been flat for the last three years while sales have declined at a rate of 4% per year during that same period. The most recent quarterly report was quite different though and it showed earnings grew by 342% over the same quarter a year earlier. Sales were up by 28% during that period as well.

Another concern is that Autodesk has poor management efficiency measures. The company doesn't have a return on equity because it lost money in fiscal 2017 and the profit margin is -7%.
Autodesk hasn't set the reporting date for fourth quarter results yet, but the Wall Street Journal has them due out on February 28.