Three Rising Valleys pattern on Cabot Oil & Gas (COG) is a good sign
Oil and gas exploration company Cabot Oil & Gas (NYSE: COG) saw a bullish pattern develop on its daily chart recently and that pattern is called Three Rising Valleys. The stock hit a low of $20.83 in October, $21.85 in January, and $23.47 last week. The incremental jumps in the low prices form the pattern.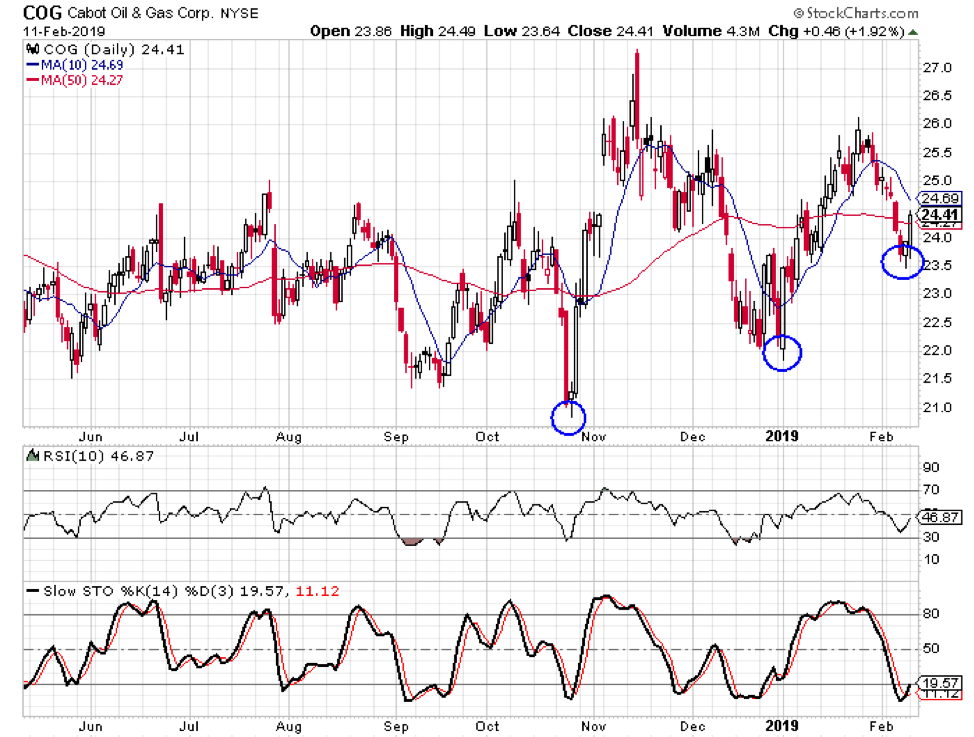 The daily stochastic readings were in oversold territory and made a bullish crossover on Monday and that is also a possible bullish sign for the stock.
The A.I.dvisor Trend Prediction tool generated a bullish signal on Cabot Oil & Gas on February 7. That signal only carried a confidence level of 56%, but the previous predictions for the stock have been accurate 75% of the time. The combination of the three rising valleys pattern, the bullish signal from the trend prediction tool, and the bullish crossover on the stochastic readings give me more confidence in the trade setup.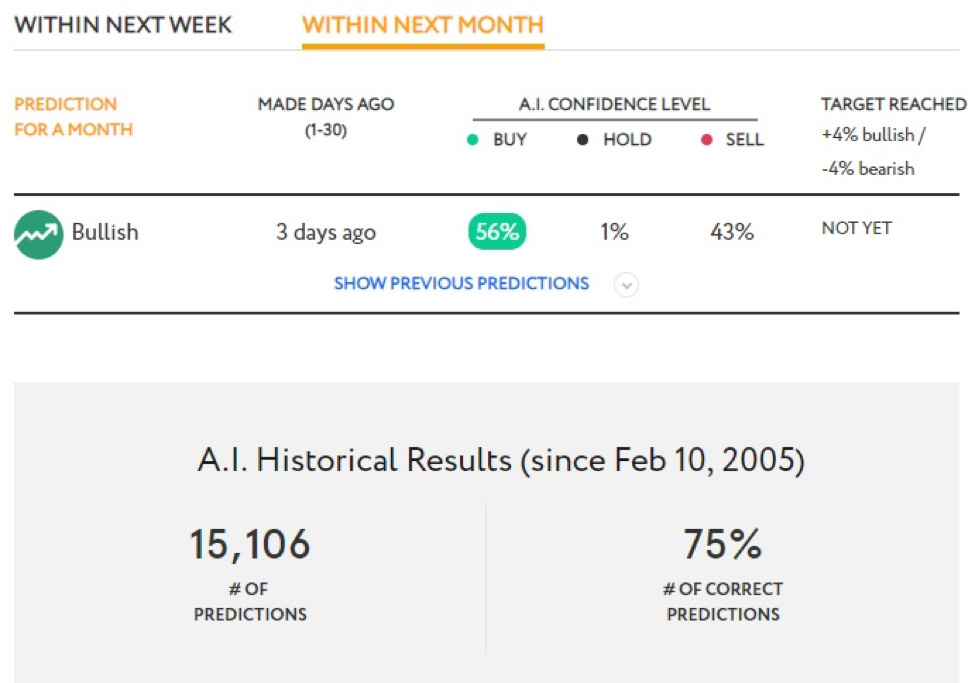 The fundamentals for Cabot Oil & Gas are particularly interesting. The earnings have been flat over the last three years, but the most recent quarterly report showed an increase of 257%. Analysts expect the company to show earnings increasing by 128% for the year as a whole.
Cabot Oil & Gas is expected to release its next earnings report on February 22.